Full house for Bingo tonight. Lots of fun and winners!! Thank you all for coming to the 13th annual Fall Turkey Bingo!! 🦃😊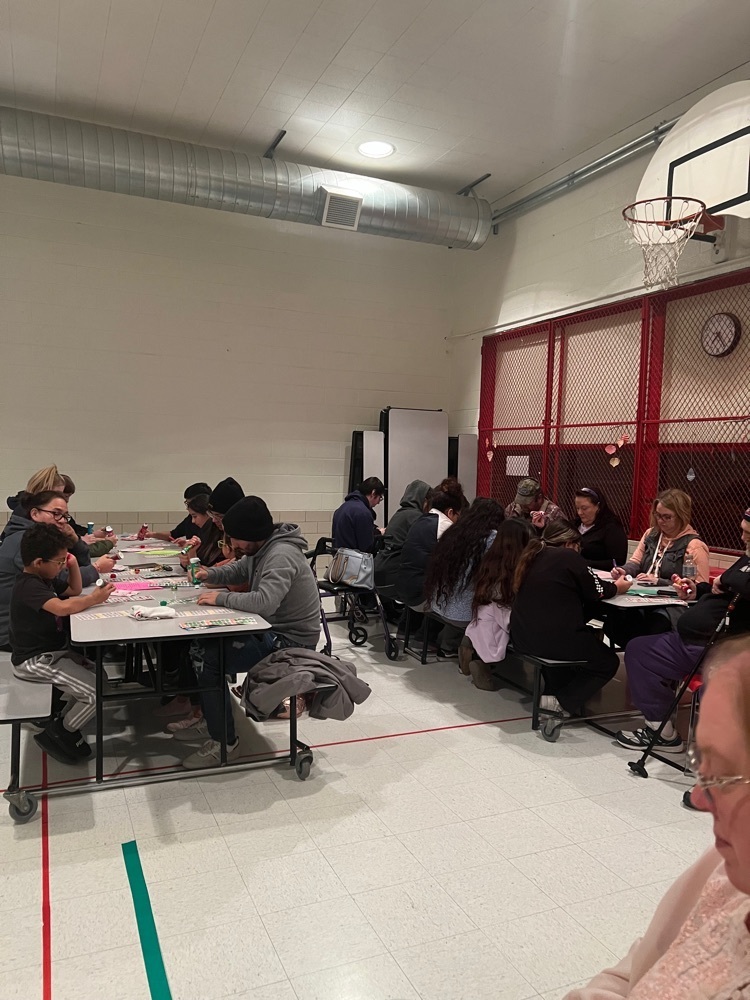 MAC One Act will now be taking place on Thursday November 17th in Bayard starting at 9AM.
Please mark your calendars to head out to the Western Nebraska Arts Center. (106 E. 18th Street, Scottsbluff). DIA de los MUERTOS Ofrendas Altar Exibit. The artists reception will be Thursday, November 3rd from 5-7pm. Minatare Elementary & Minatare High School Spanish students Altar displays will be there. Come out and check out these awesome displays. Free & open to the Public.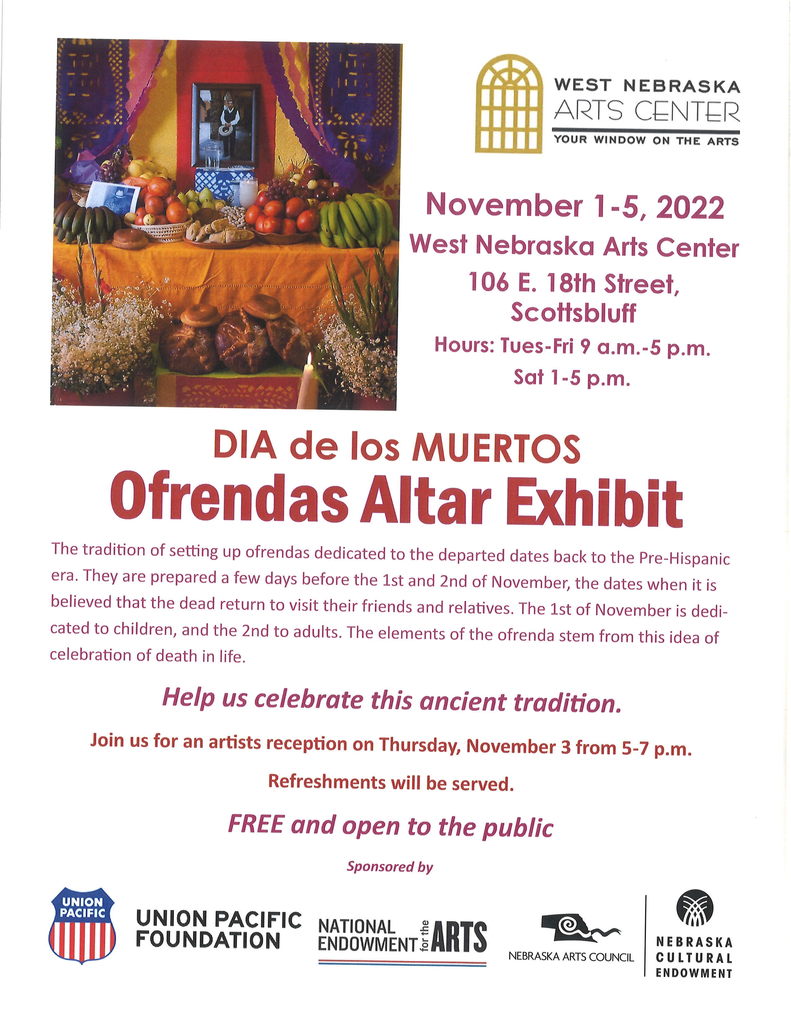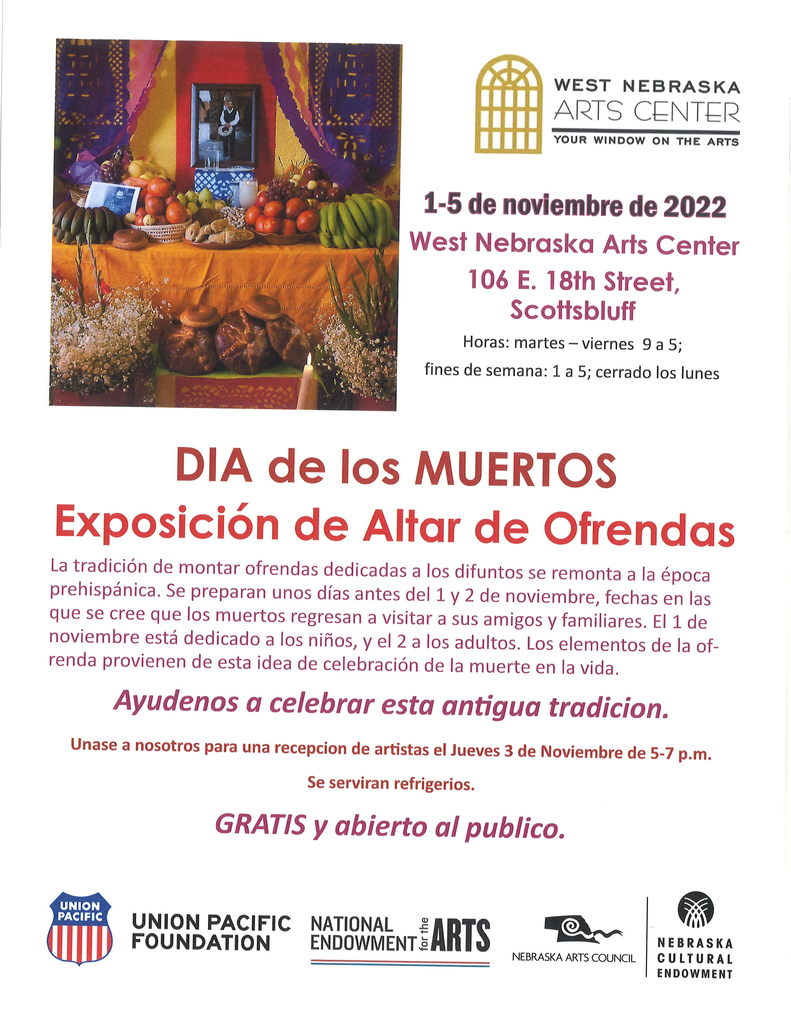 Minatare High School Spanish classes completed this project to celebrate Dia de los Muertos, a holiday celebrated in Mexico and other Latin America countries. Mr. Guadarrama teaches Spanish both in the High School and the Elementary. This altar will be on display along with the one from the Elementary School at the Western Nebraska Arts Center (106 East 18th Street, Scottsbluff, NE 69361) on Thursday November 3rd. This is truly a beautiful piece of art. "Ofreda' means offering, so it's an offering to their loved ones who are no longer here".
Members of the Minatare Choir attended Soprano/Alto Day at Chadron State College on Wednesday October 12th. Attendees included: Jada Augustine, Aramis Benavides, Angelique Camargo, Brisa Cole, Abrianna Dietrick, Gisele Guerrero, Lexie Hundley, Yvonne Kreiling, Ashlyn Lopez, Estella Montgomery, Yoselin Reyes, Jizelle Vollmar, Ania Zamarripa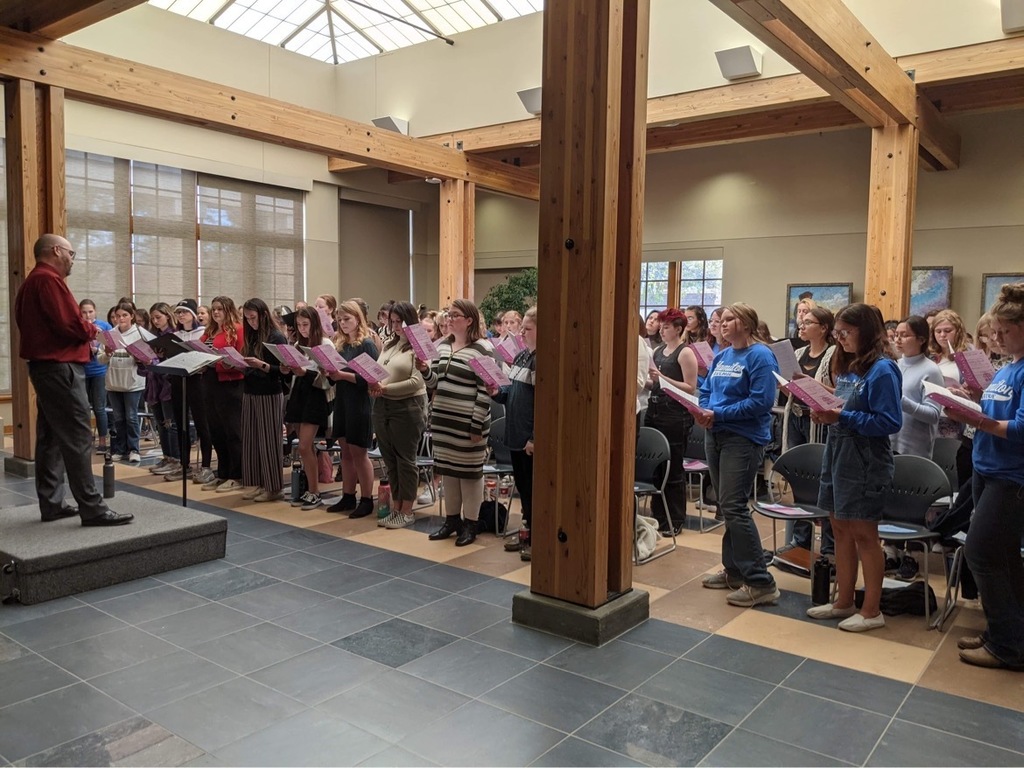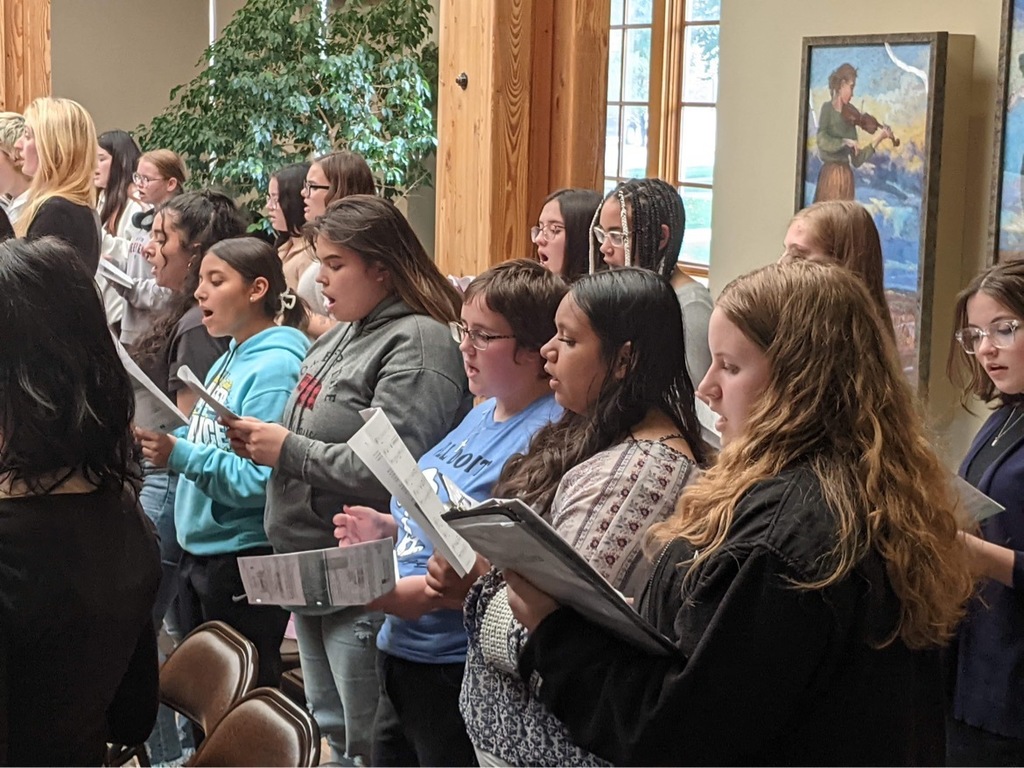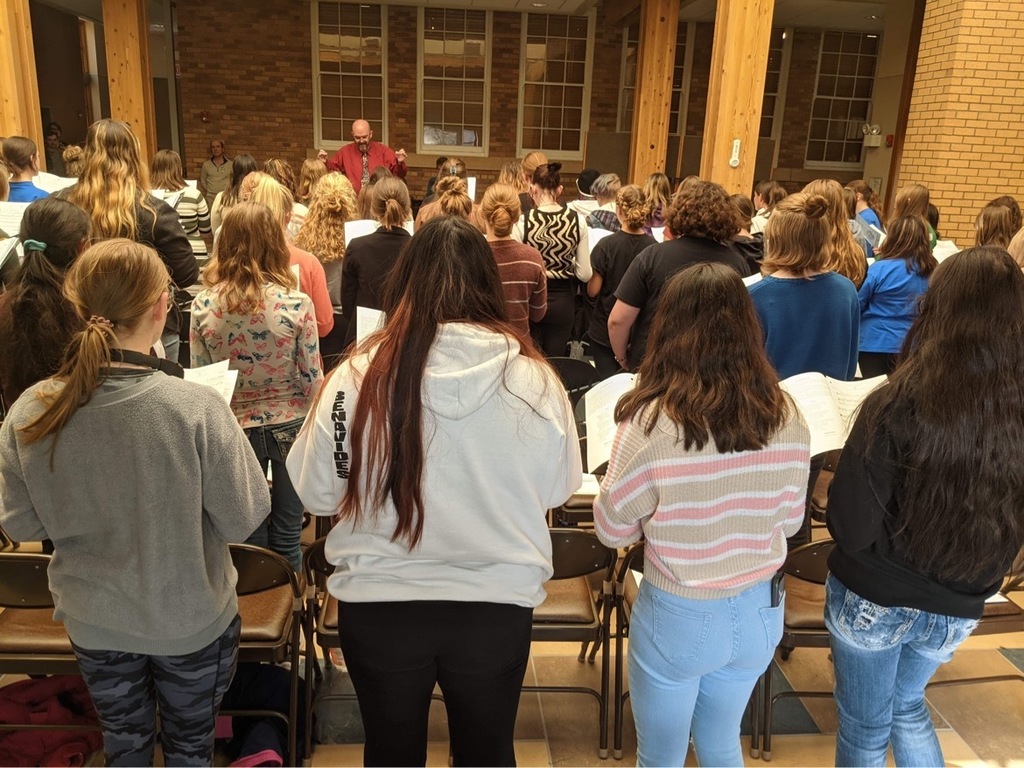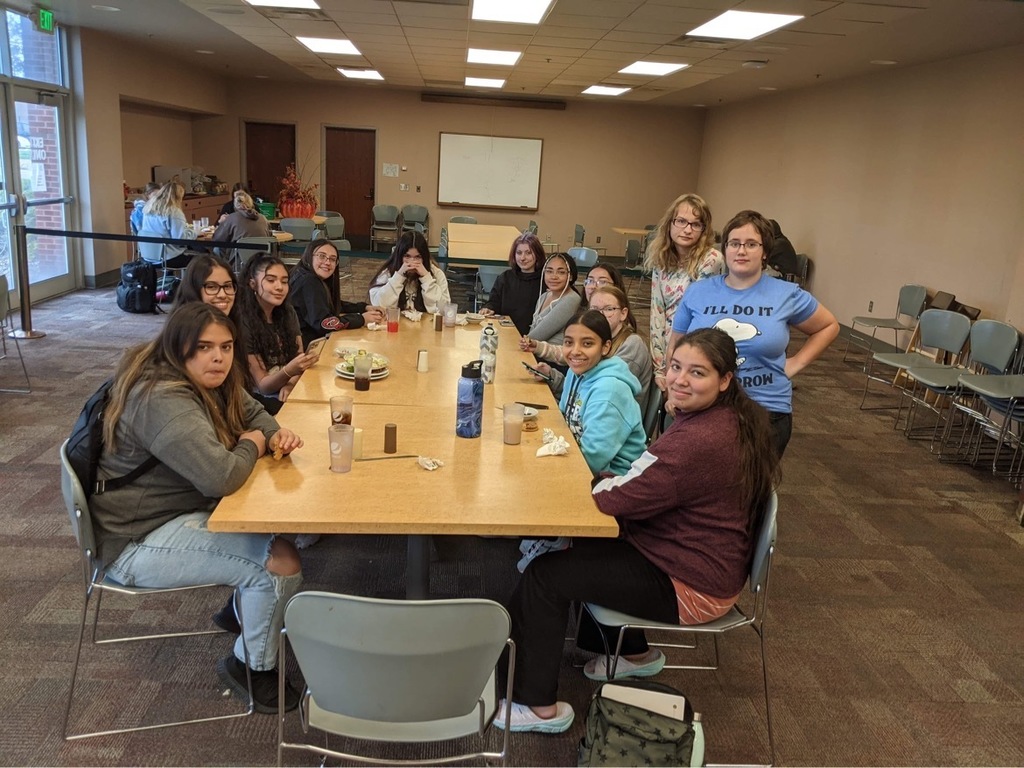 Minatare Lady Indians will play on Saturday October 15th @ 10am in Bridgeport. Good Luck Ladies and Coaches.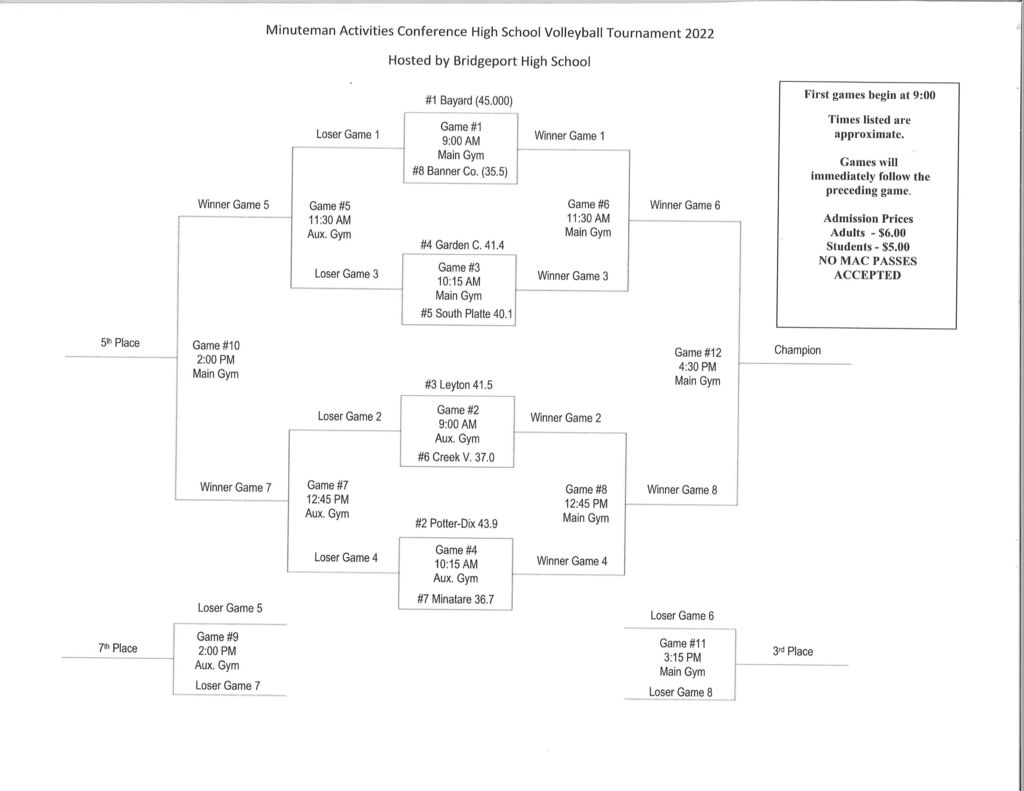 The first 100 kids will get in free of charge.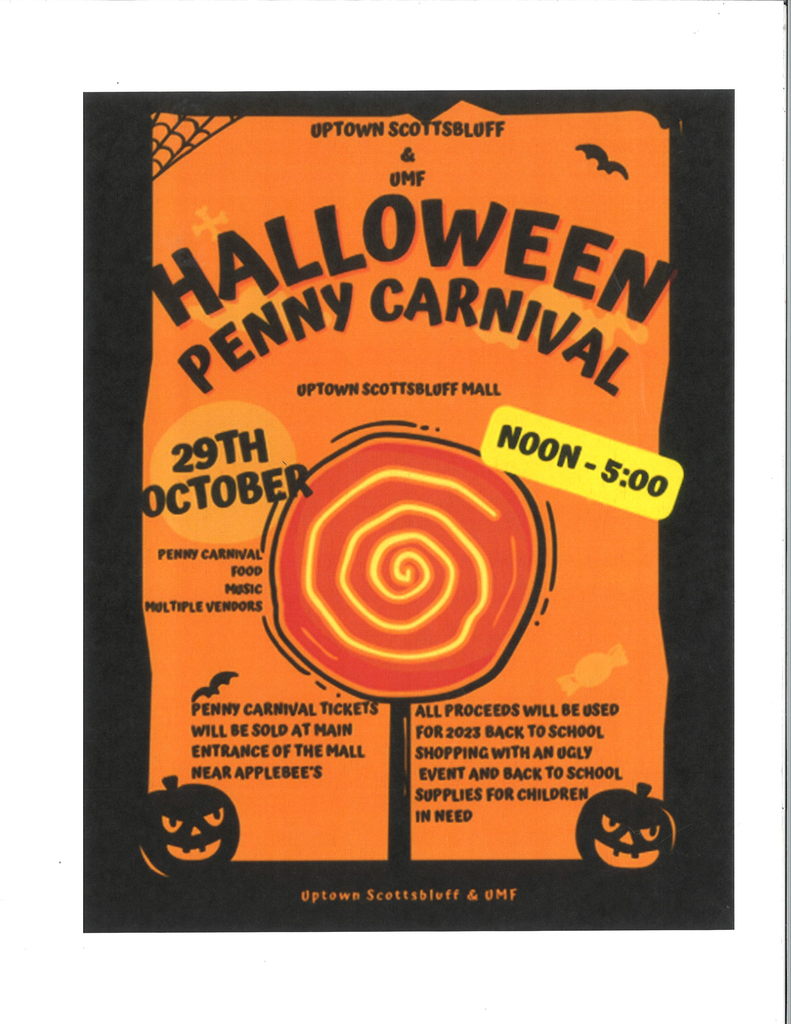 Teachers/staff/parents that are participating in the Pie in The Face for Cancer fundraiser: Samantha Preble Mr. Foster Ms. Simmons Mrs. Robbins Mr. Miller Coach Grumbles Olivia Calihua Hope Wurdeman No donation is too small (or big). At the end of 3rd quarter, the jar with the most money in it, wins. And that person will be "pied" at the end of the football game. We will also have an In Honor and Memory of poster for people to sign/dedicate in honor of someone they know or love that has been affected by cancer. It will be at both games. Please help the cheer squad raise money for our local Cancer patients and their families.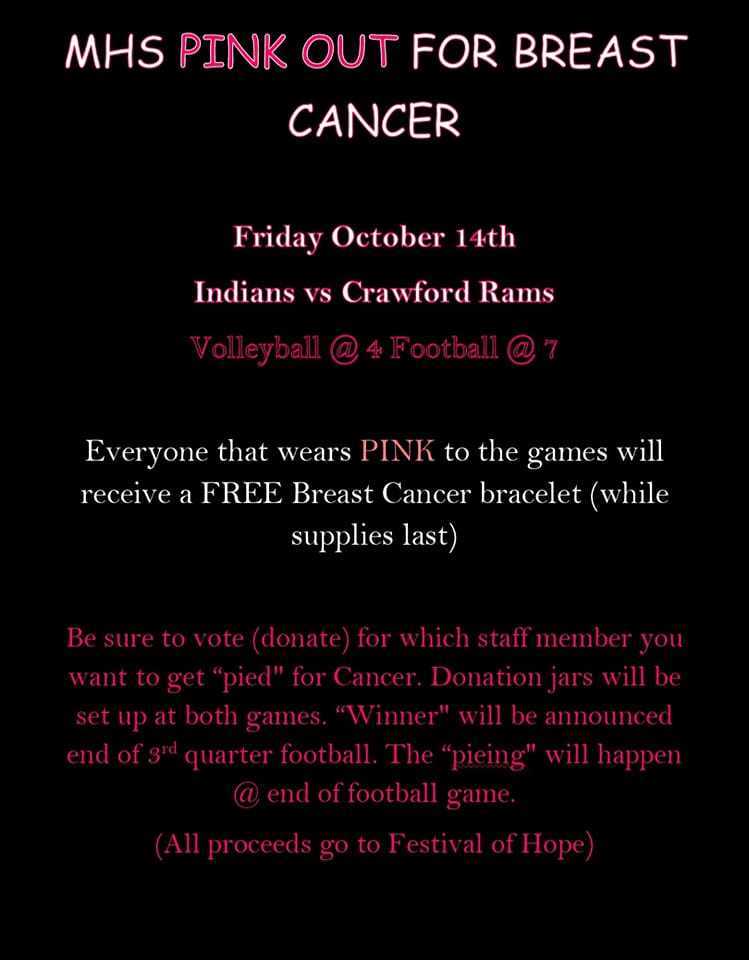 The Minatare Elementary Sunshine Committee is selling Butter Braids!! Get yours ordered today! Unfortunately, they cannot ship due to the Butter Braids being frozen. They will be ready for delivery or pick up on November 7th. The Sunshine Committee is a group of staff members who do fun and uplifting things for our teachers and students. In the past, we have purchased T-shirts for all students and staff and we put together things to help boost staff morale and host the Student Christmas store. You can order online or from one of the Committee members. We would love to have your support!! (Please excuse the typo of Sunrise on the ordering link)
https://store.myfundraisingplace.com/67f9fa99-e3ee-4dc5-ad09-02ca8db1960a
The bonfire will not be lit tonight! The pep rally will still take place at 6pm on the football field!
CAPWN will be starting to take application for our holiday food and gift program on Monday October 3rd.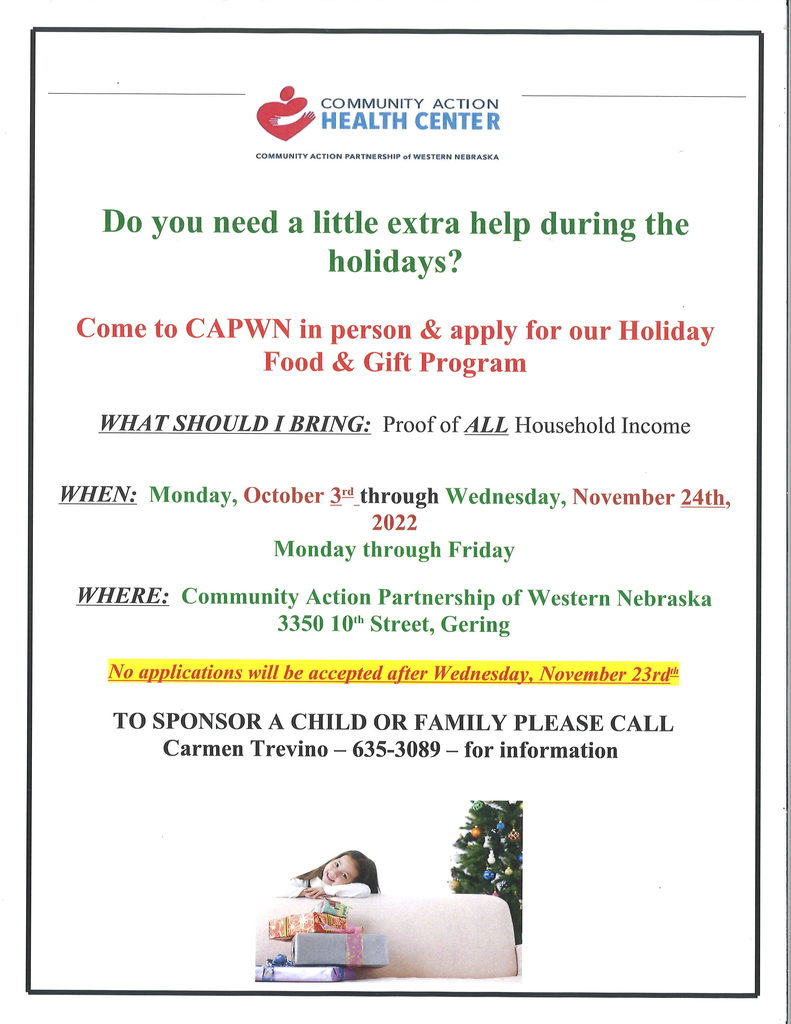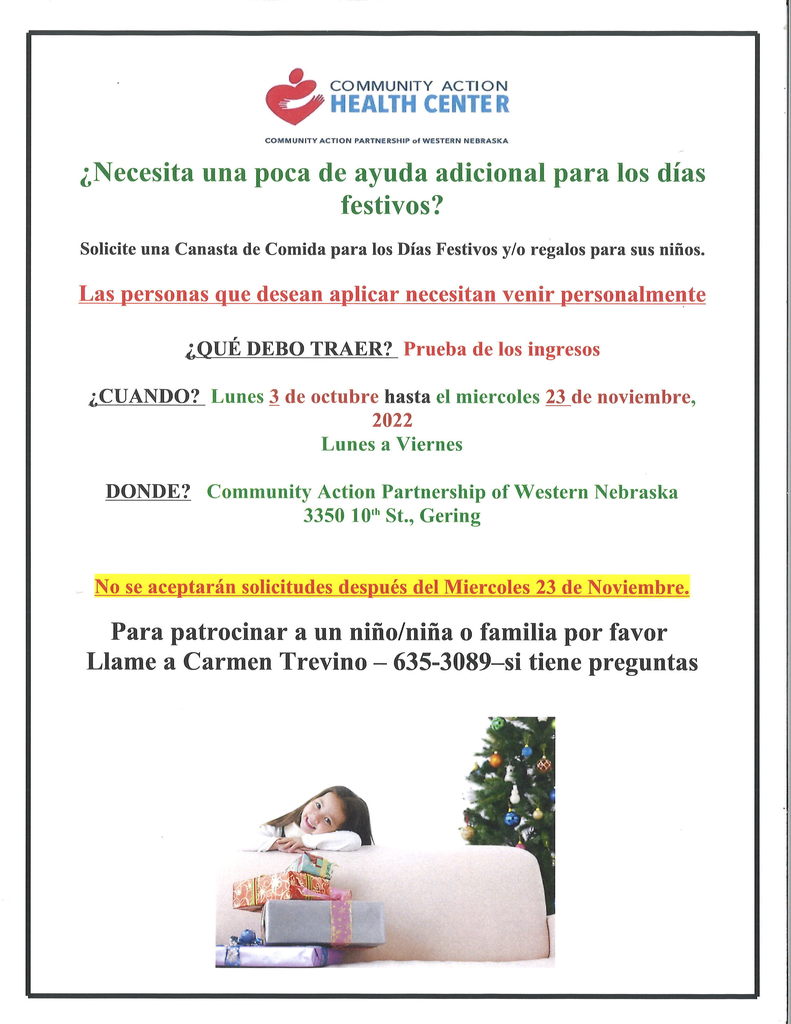 It's Homecoming Week at Minatare 🏈🏐 Come cheer on the Minatare Indians as they take on the South Platte Knights on Friday October 7. Football Game begins at 2 PM Volleyball begins at 4 PM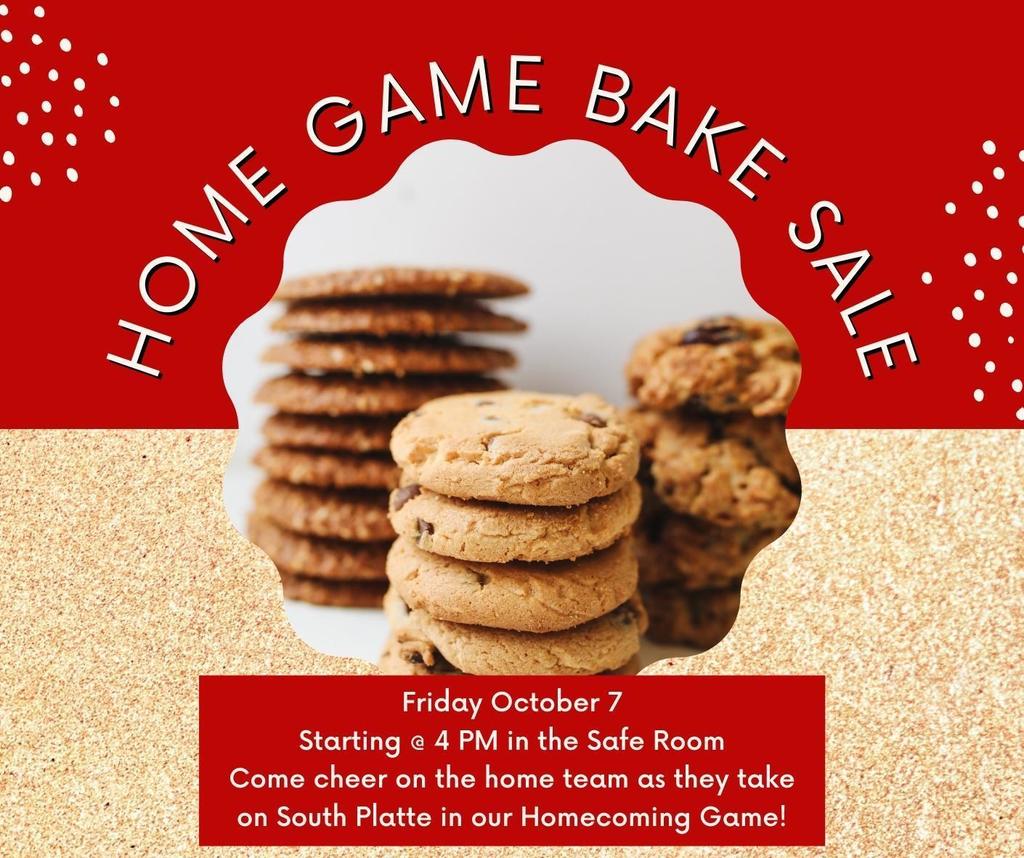 Next week is Homecoming! It will be a busy week and we'd love to see you all dress up and join all of our Festivities.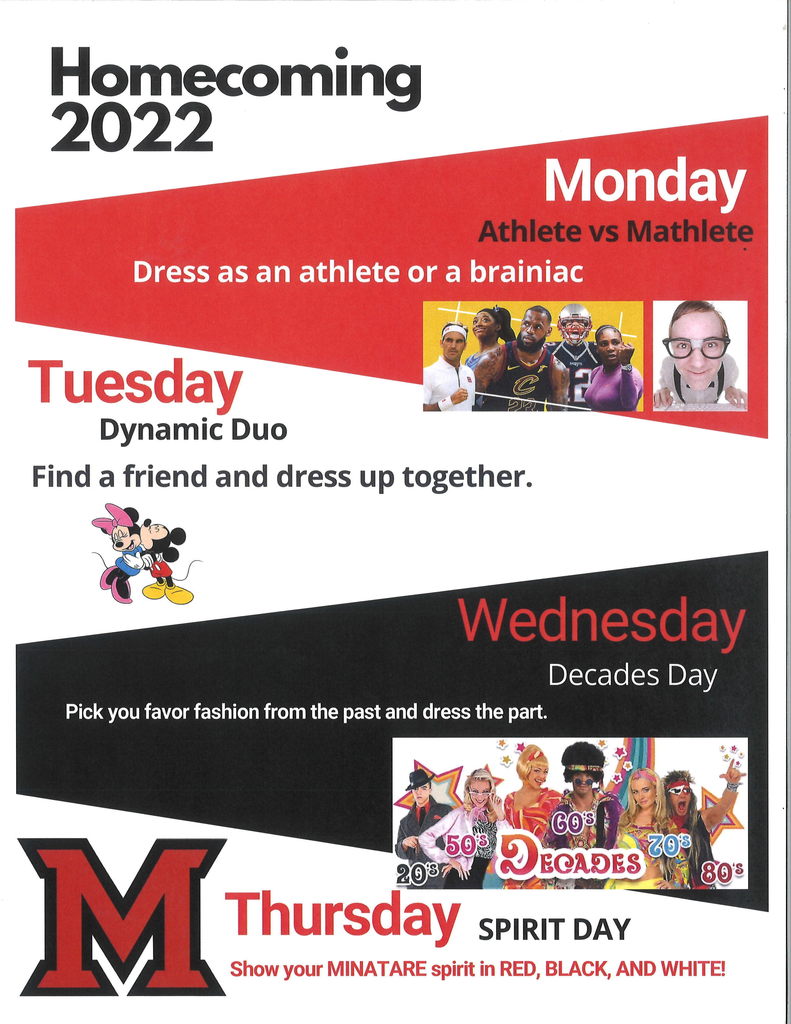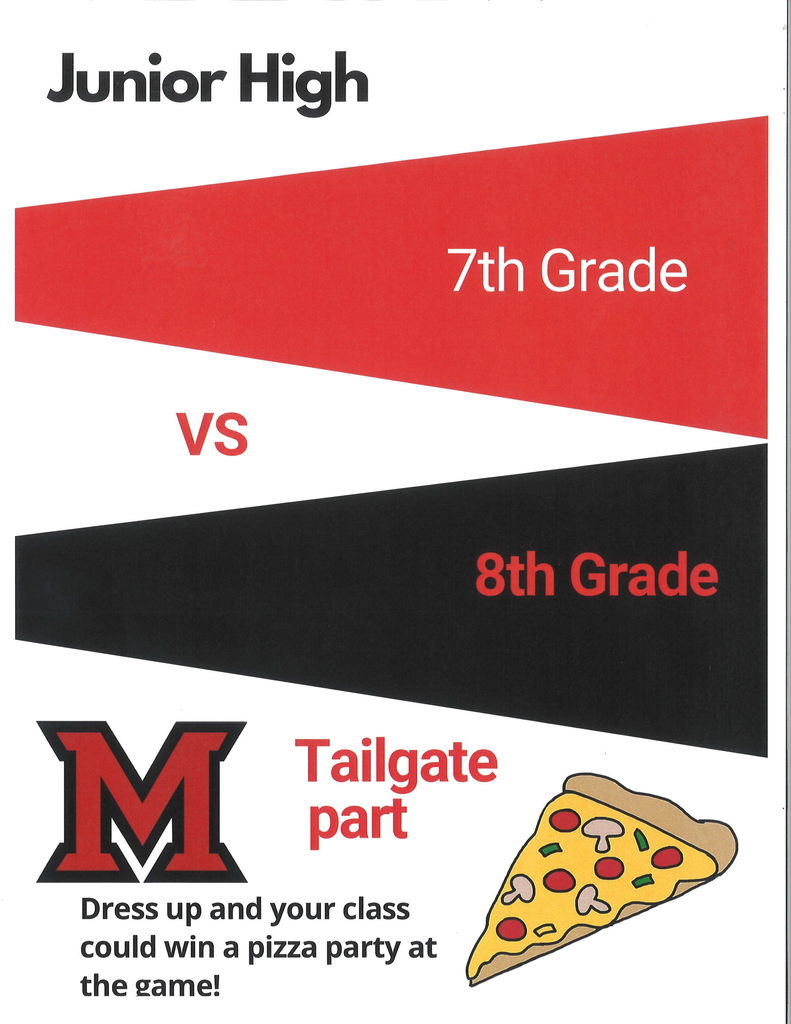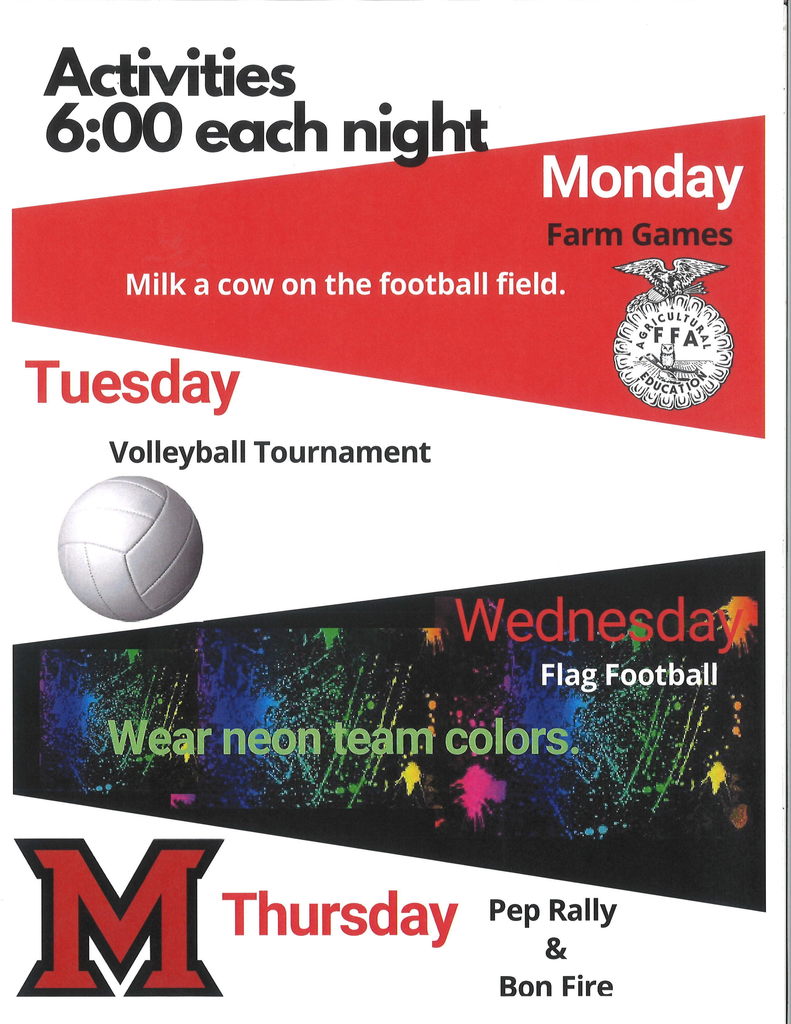 September 21st our Senior Class spent the day at WNCC at the MultiCultural Youth Leadership Conference.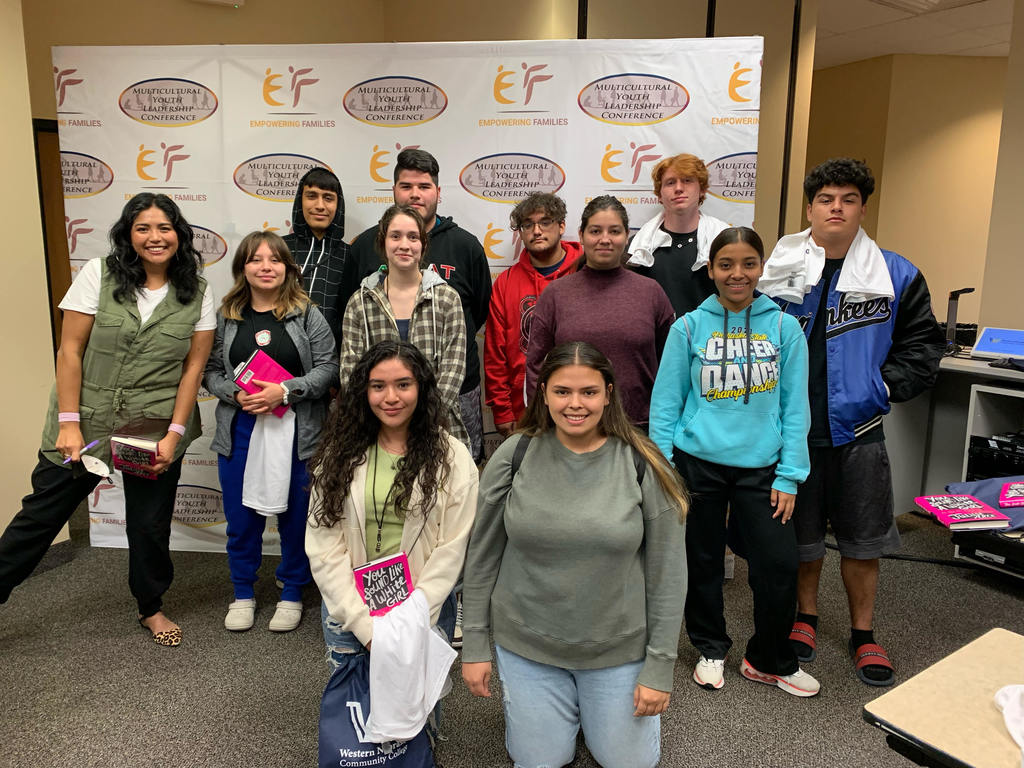 Minatare Spanish Class put together this amazing board to celebrate Hispanic Heritage Month! Such amazing work by an amazing group of Students and Staff!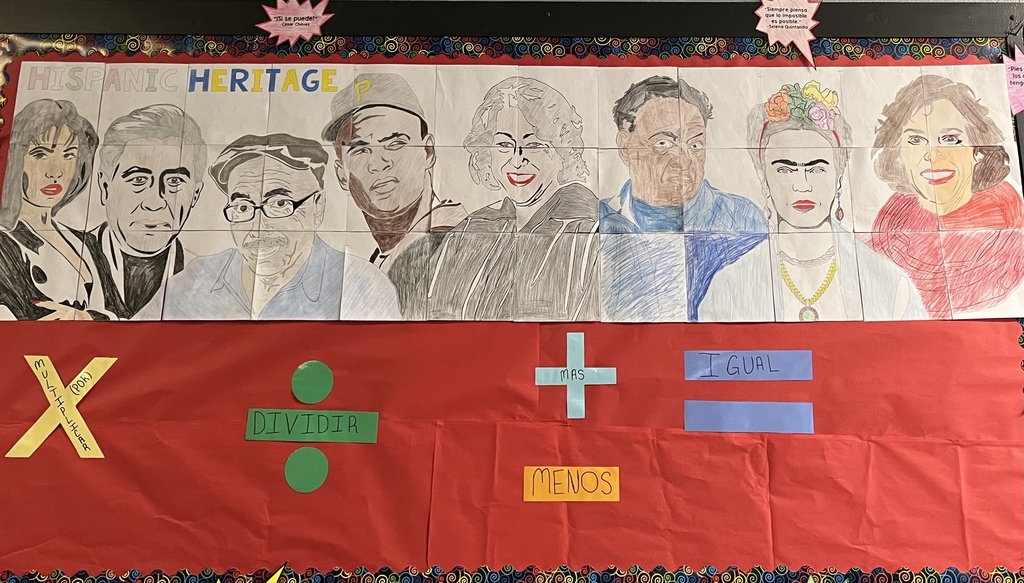 The special education department (district) decided to create the "Sparkle" celebration/award as a way to thank staff for all they do to support special education students in their learning. We know it is not always easy and that it takes extra time and effort to provide the accommodations and modifications that many of the students need to access their education. Today there is a small table of treats set up in the lounge to celebrate ALL that our Staff does not just for special education students, but all students. We chose two people to highlight for August and September because of the extra effort and their willingness to let us join their classes for multiple periods a day. This Months Staff Highlights are Tamara Simmons & Steve Foster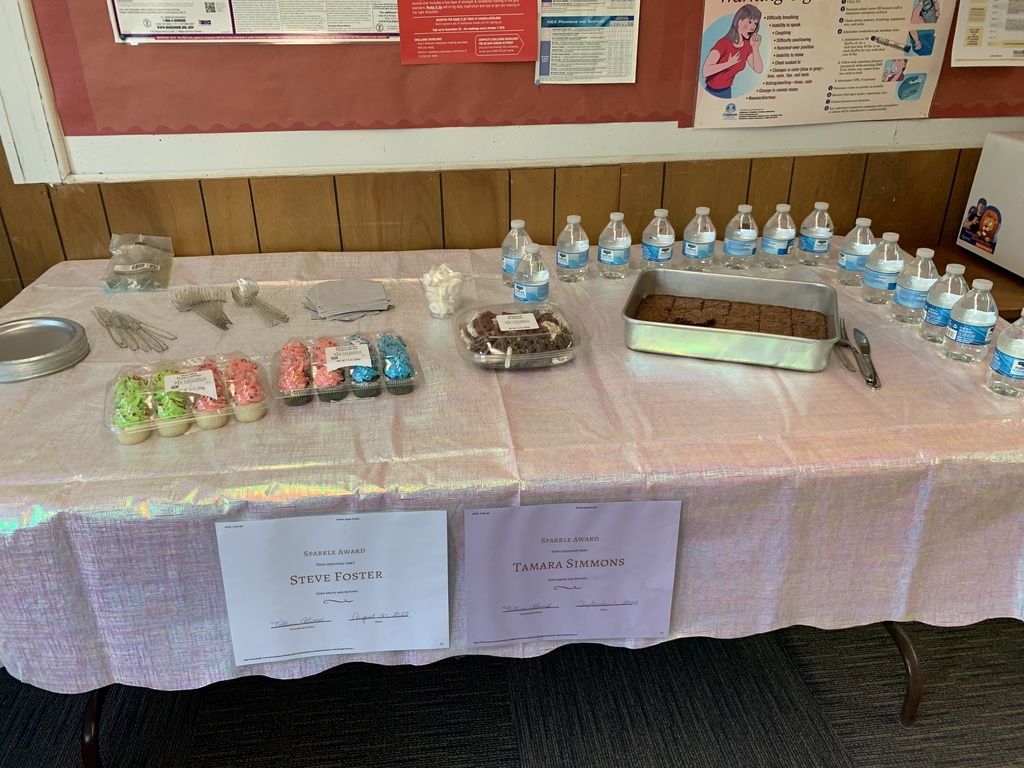 My Youth Leadership Conference Community Event: The event is set for Wednesday, Sept. 21 at 5:30 PM in the Gering Civic Center and will feature a Q&A from the keynote speaker, cultural performances, and a free dinner. It will take place at 5:30 PM at the Civic Center. Be sure to register. To RSVP please visit the link: bit.ly/mylcevent2022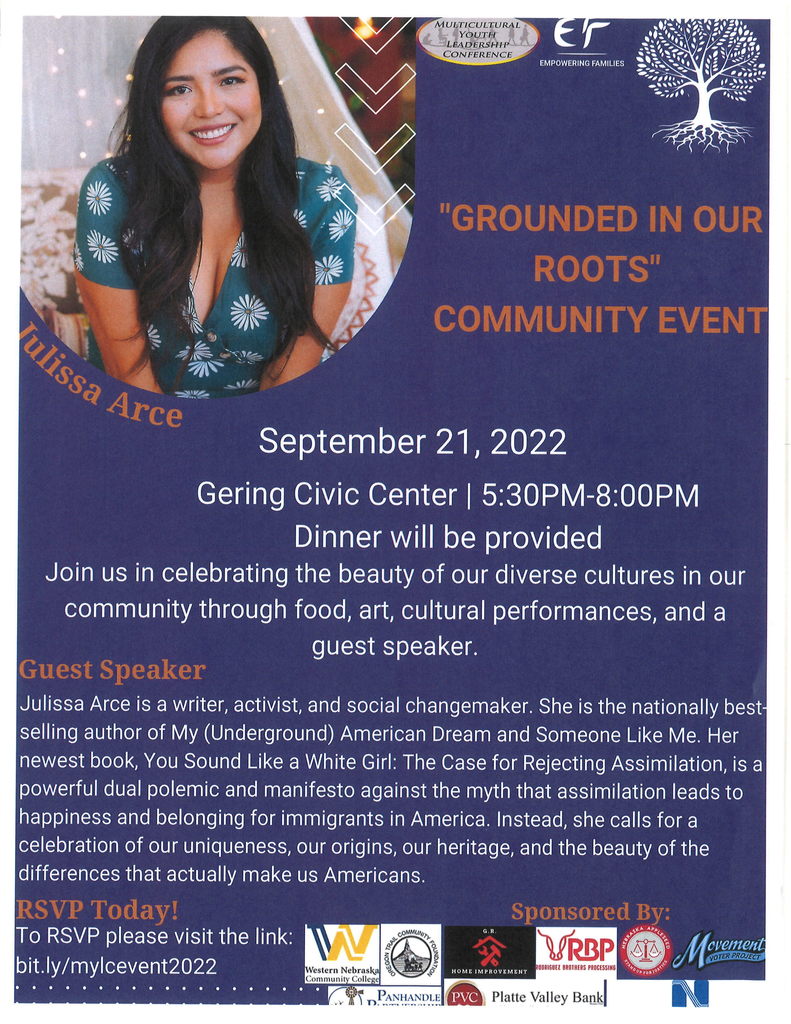 Minatare JH/HS Band participated in Band day at Laramie! Such a great experience for these very talented individuals! Thank you Mrs. Stacey Sailors for always planning this fun trip, Mr. Tom Case for driving them and Mr. Horner and Wendy for chaperoning!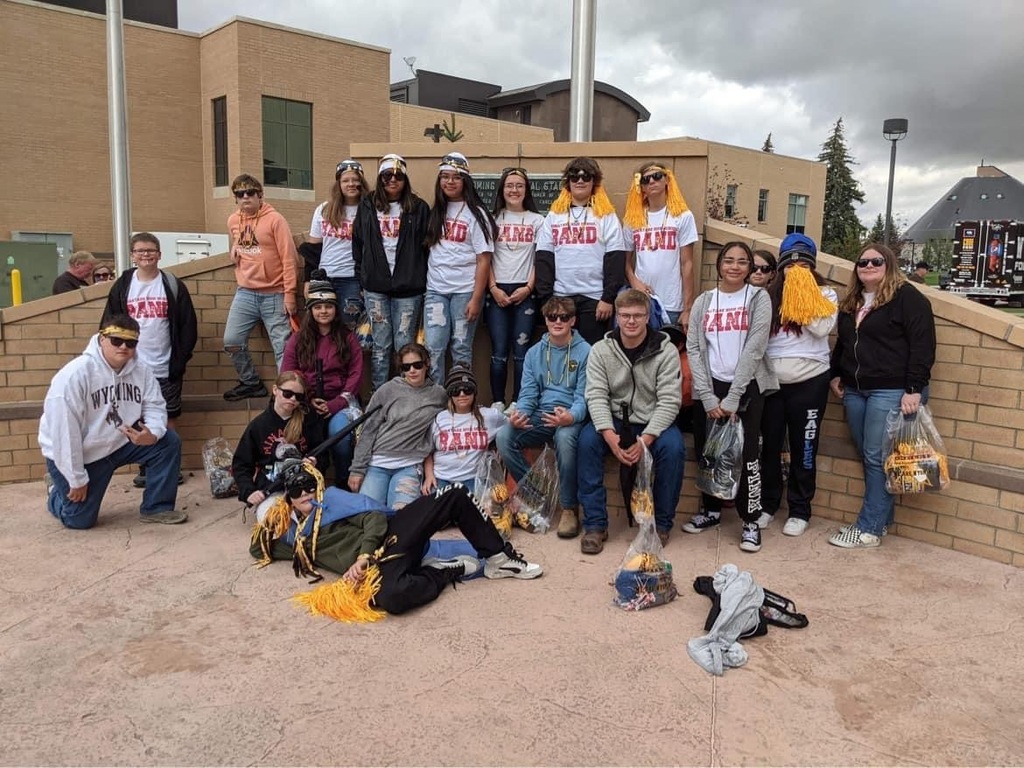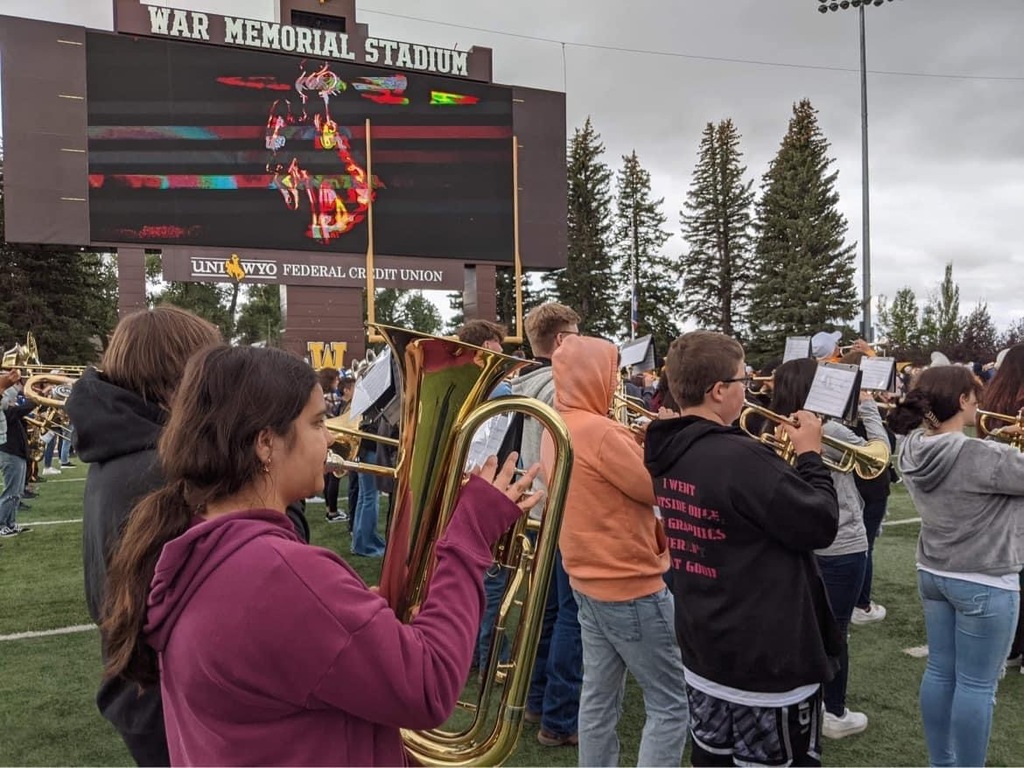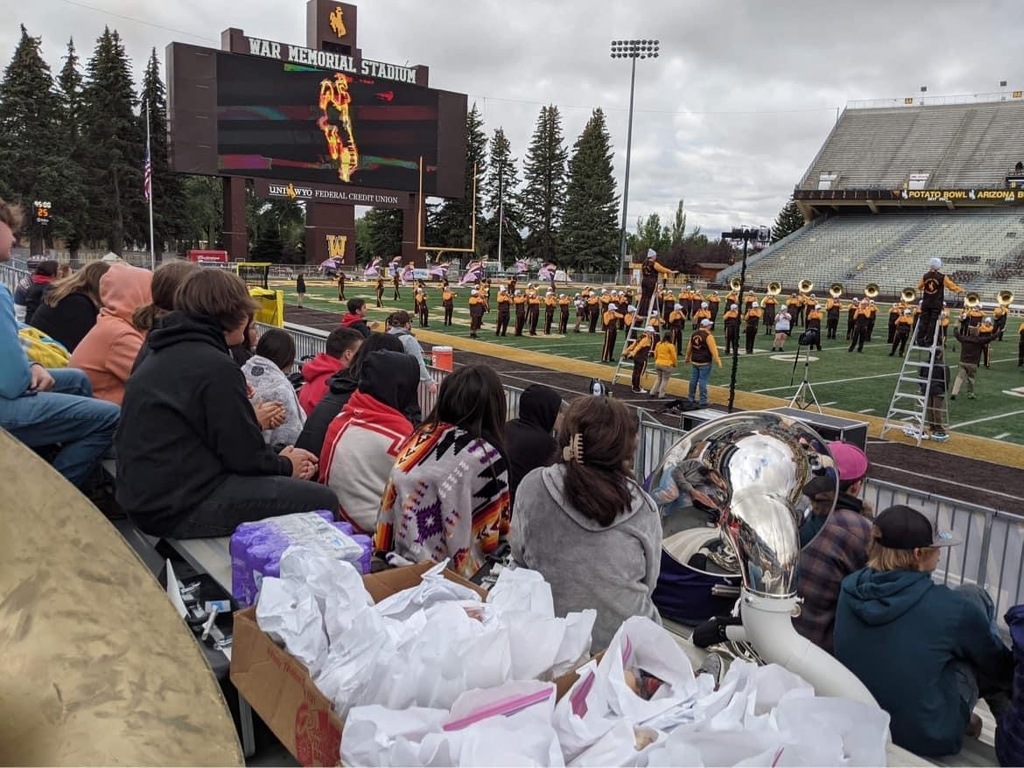 Minatare Booster Club will be holding a meeting on Sunday September 11 @ 4PM in the Elementary Gym. Everyone is welcome to attend and if you are interested in helping them out or thinking about joining now is the perfect opportunity.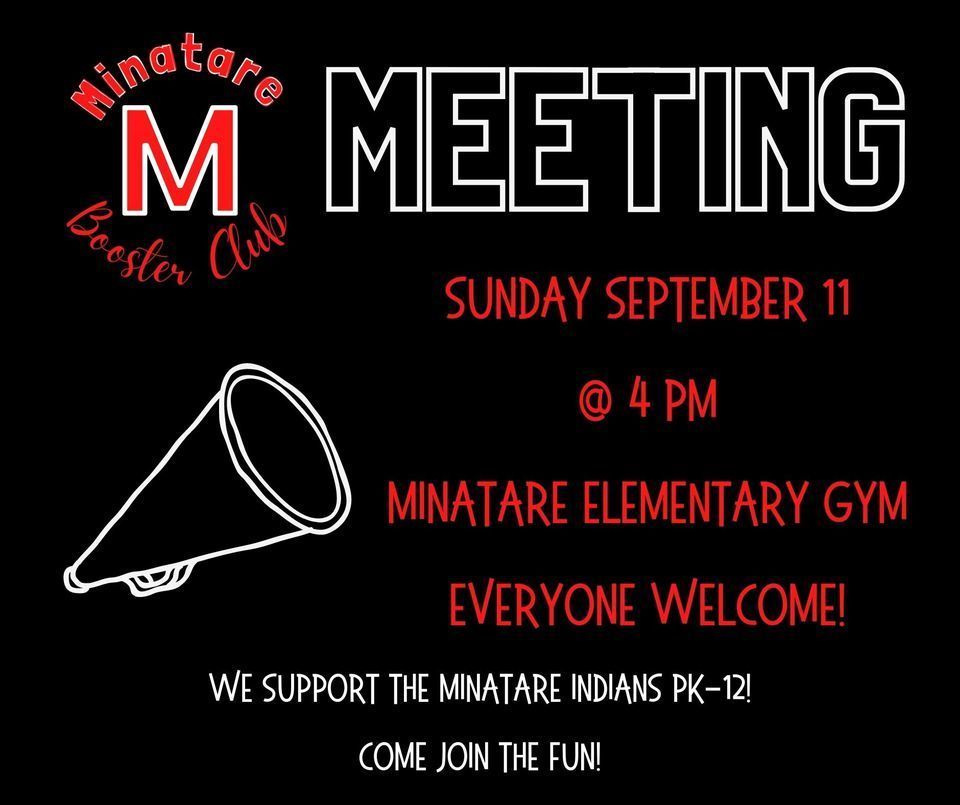 **REMINDER** Minatare Public Schools grades K-12 have a regular school day tomorrow (Friday 9/9/22) to make up for being off Monday for Labor Day. Minatare Prestart will not have class tomorrow.