The bonfire will not be lit tonight! The pep rally will still take place at 6pm on the football field!
CAPWN will be starting to take application for our holiday food and gift program on Monday October 3rd.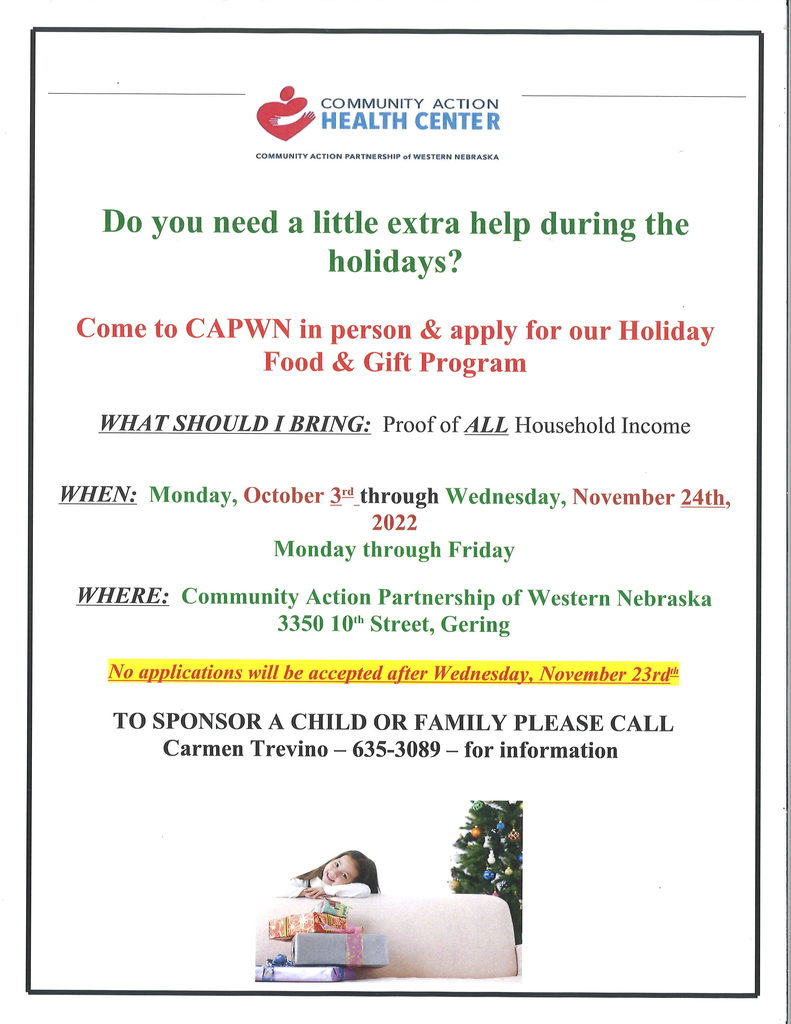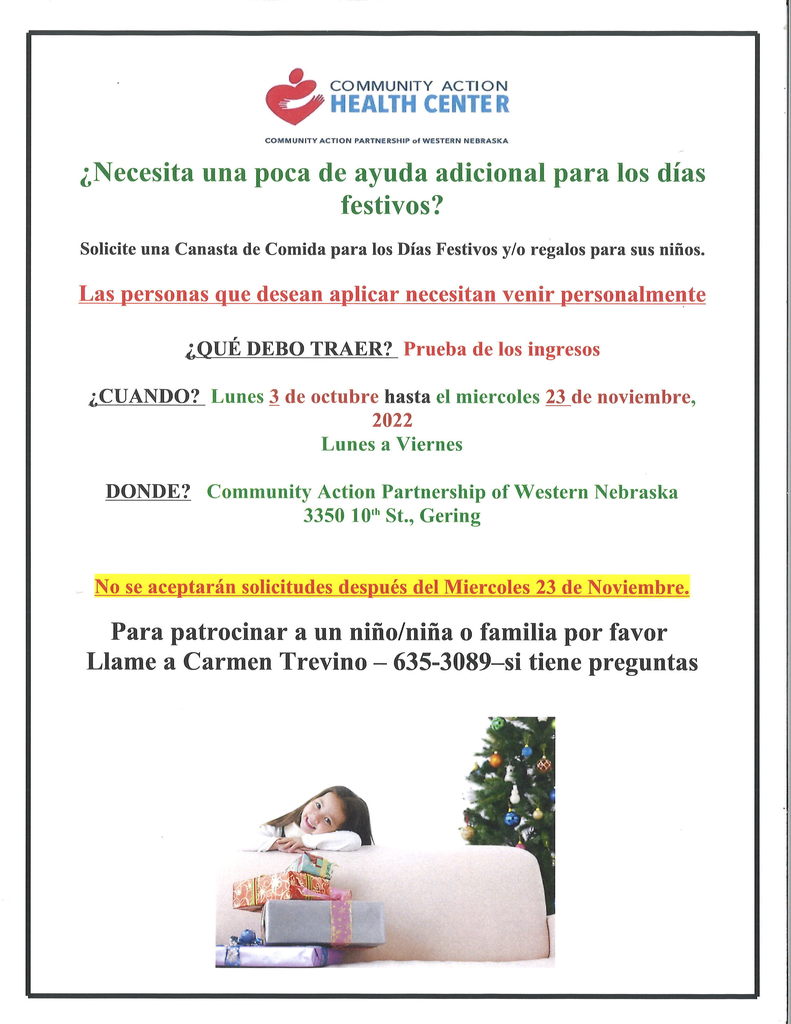 It's Homecoming Week at Minatare 🏈🏐 Come cheer on the Minatare Indians as they take on the South Platte Knights on Friday October 7. Football Game begins at 2 PM Volleyball begins at 4 PM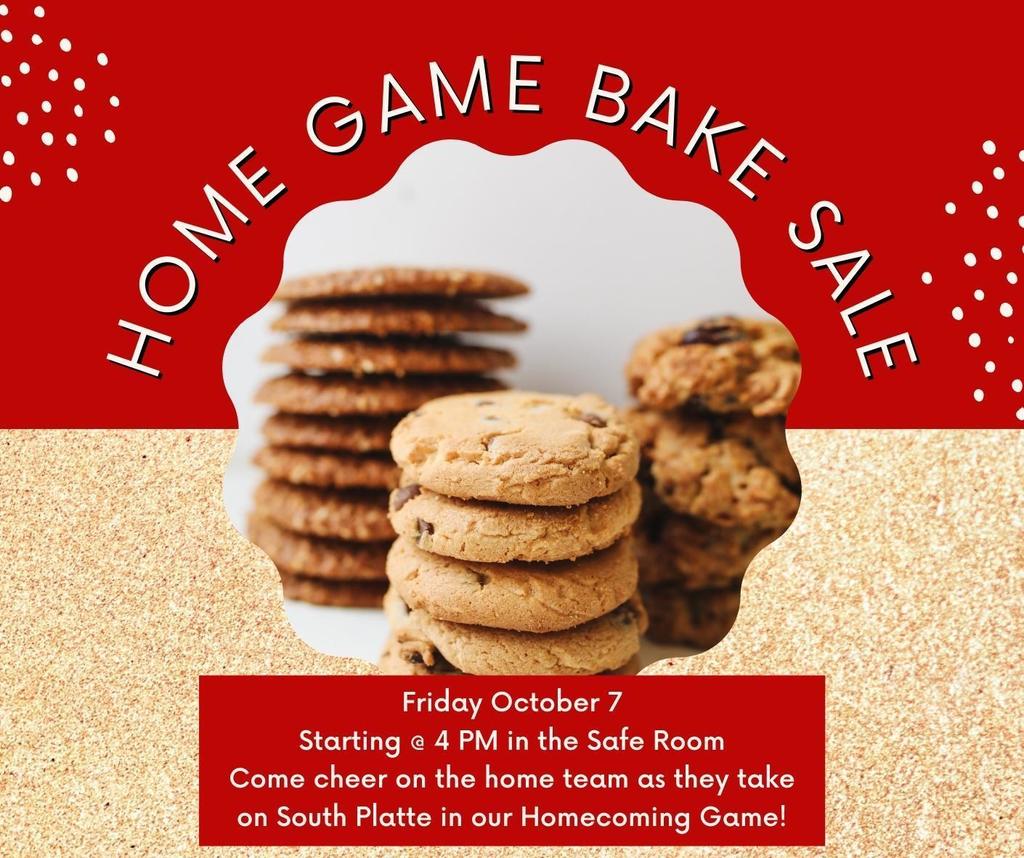 Next week is Homecoming! It will be a busy week and we'd love to see you all dress up and join all of our Festivities.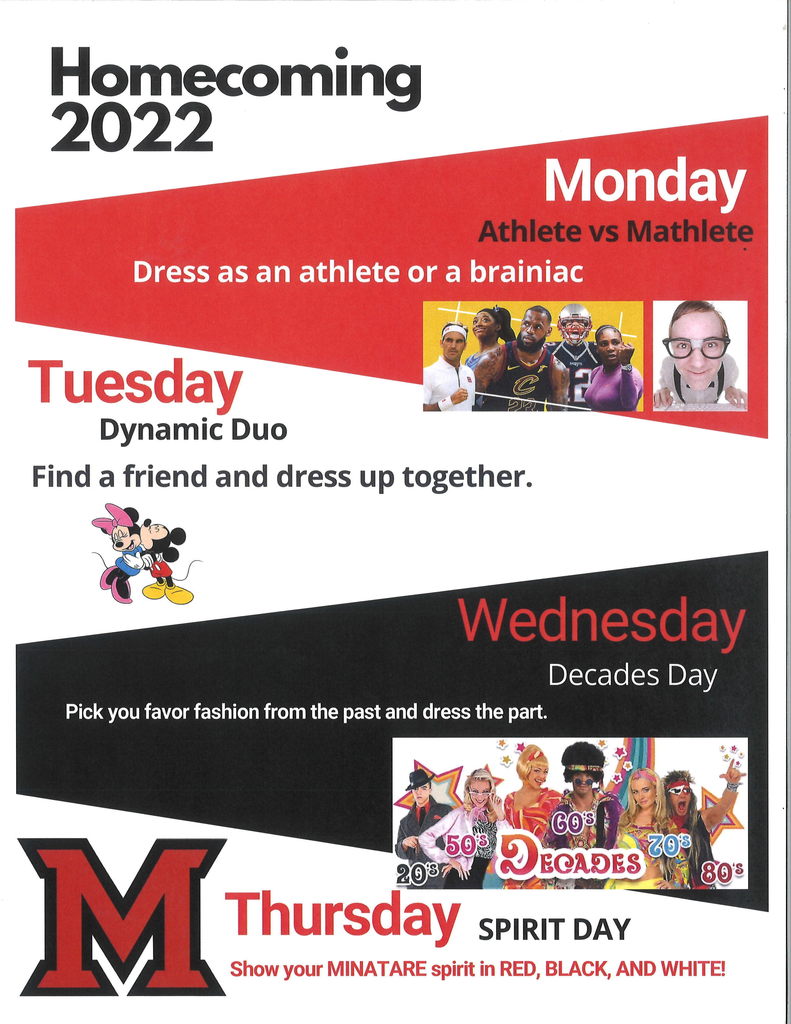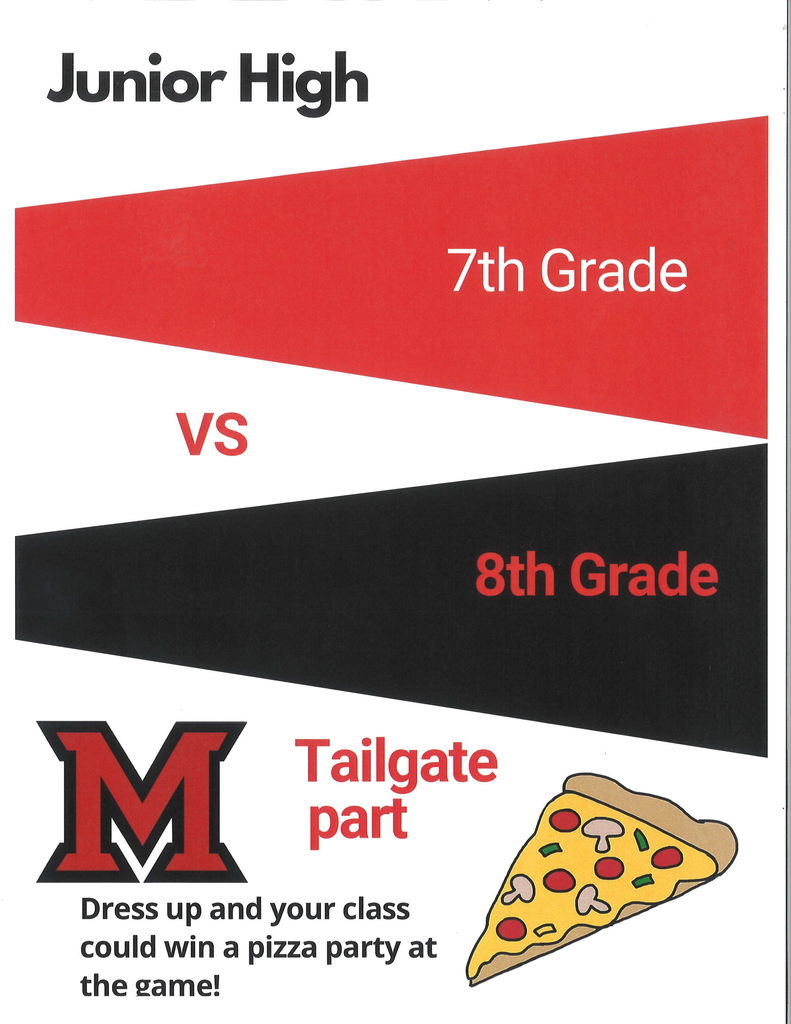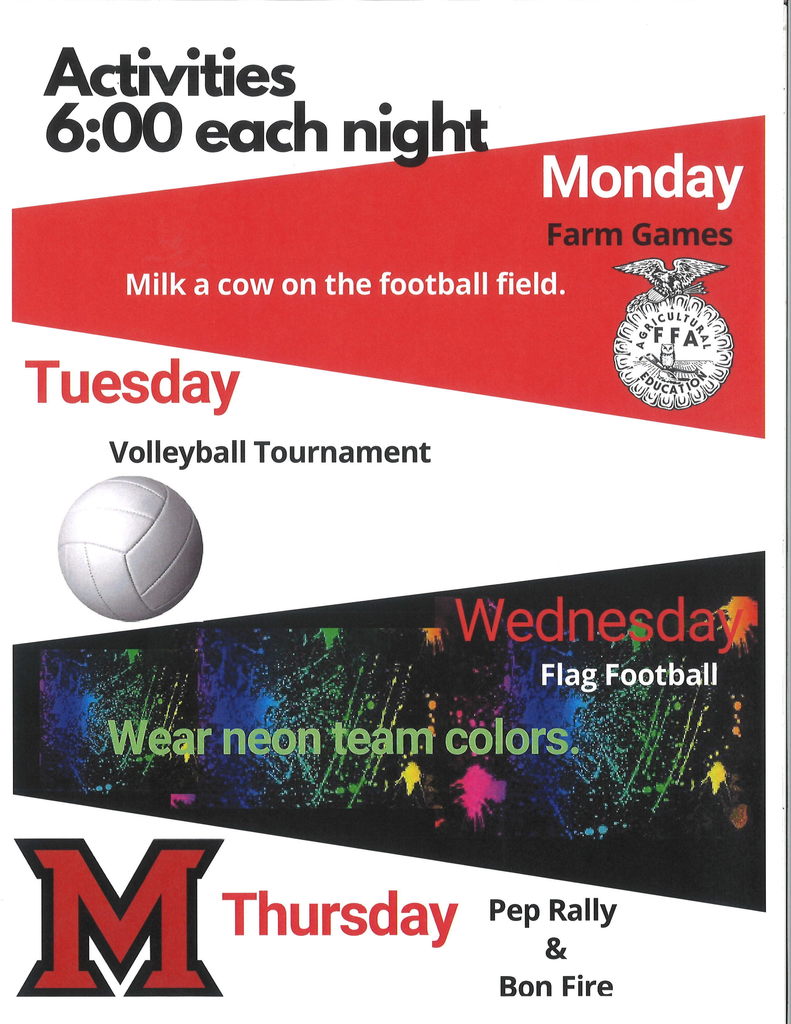 September 21st our Senior Class spent the day at WNCC at the MultiCultural Youth Leadership Conference.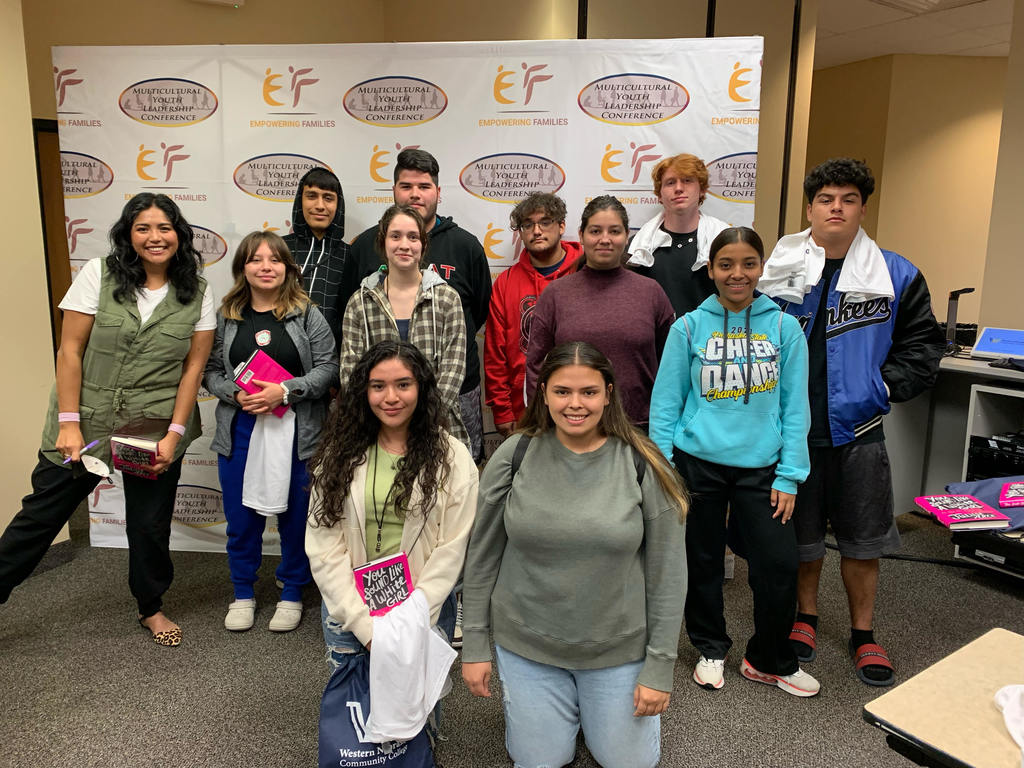 Minatare Spanish Class put together this amazing board to celebrate Hispanic Heritage Month! Such amazing work by an amazing group of Students and Staff!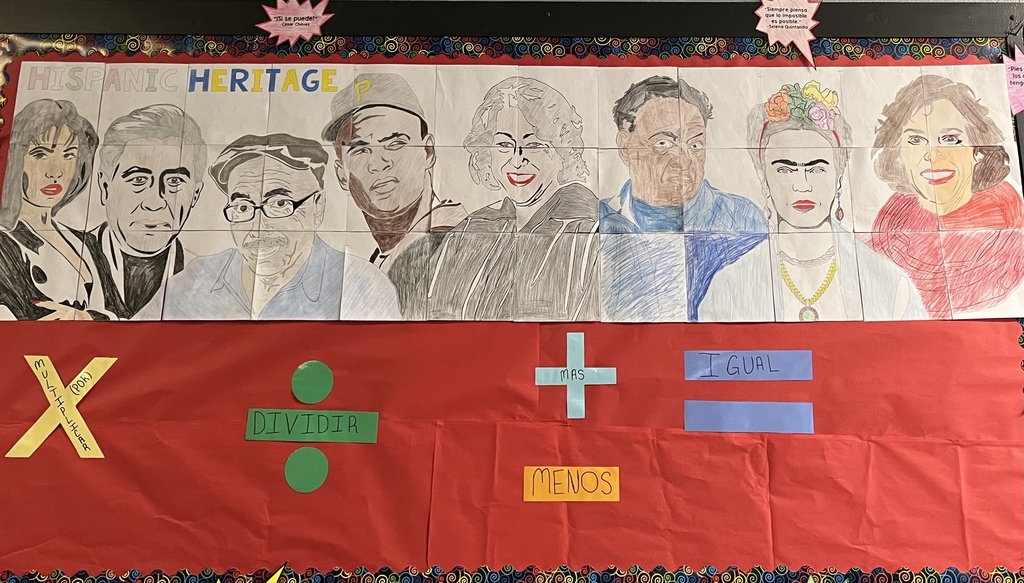 The special education department (district) decided to create the "Sparkle" celebration/award as a way to thank staff for all they do to support special education students in their learning. We know it is not always easy and that it takes extra time and effort to provide the accommodations and modifications that many of the students need to access their education. Today there is a small table of treats set up in the lounge to celebrate ALL that our Staff does not just for special education students, but all students. We chose two people to highlight for August and September because of the extra effort and their willingness to let us join their classes for multiple periods a day. This Months Staff Highlights are Tamara Simmons & Steve Foster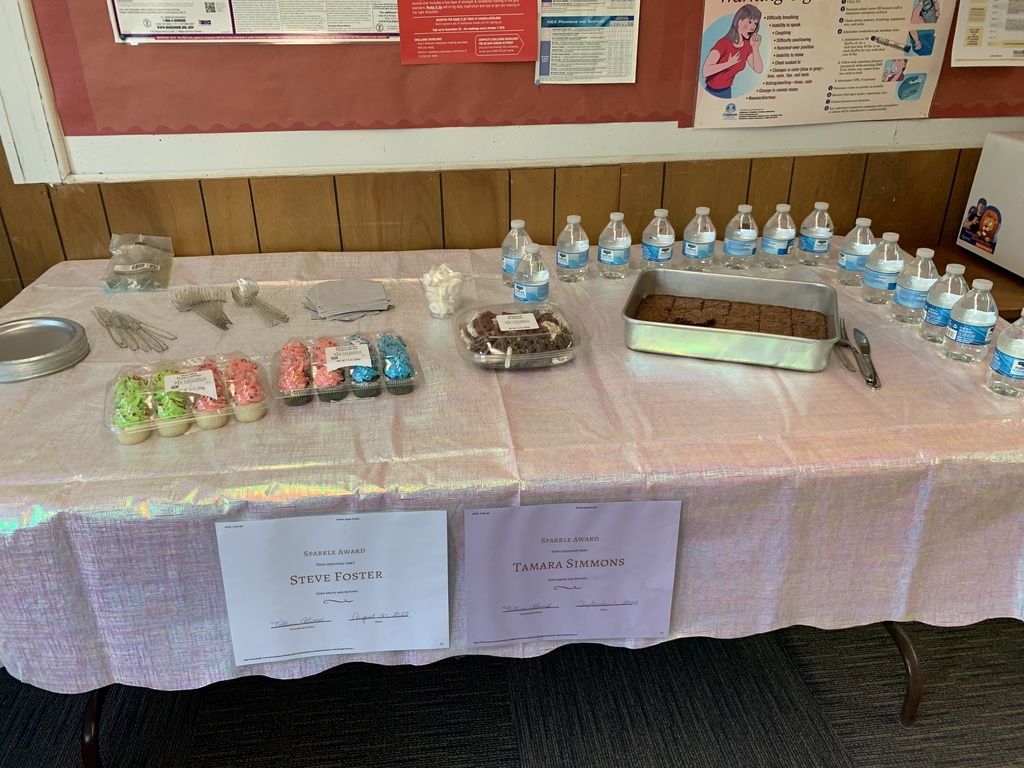 My Youth Leadership Conference Community Event: The event is set for Wednesday, Sept. 21 at 5:30 PM in the Gering Civic Center and will feature a Q&A from the keynote speaker, cultural performances, and a free dinner. It will take place at 5:30 PM at the Civic Center. Be sure to register. To RSVP please visit the link: bit.ly/mylcevent2022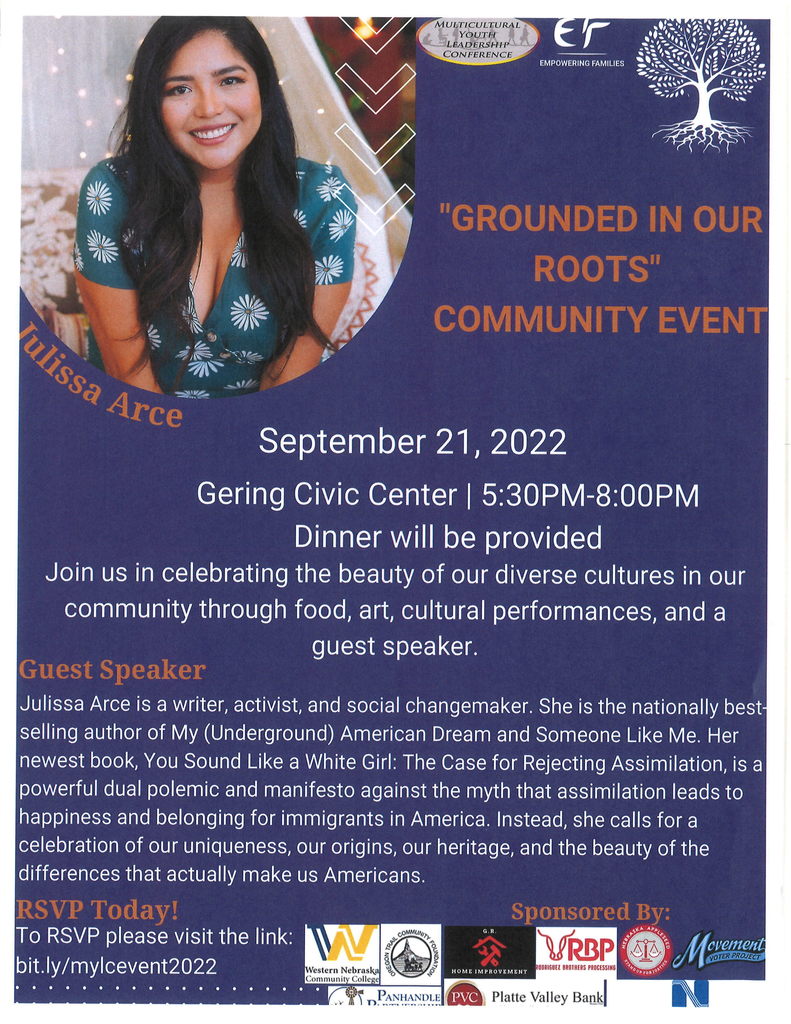 Minatare JH/HS Band participated in Band day at Laramie! Such a great experience for these very talented individuals! Thank you Mrs. Stacey Sailors for always planning this fun trip, Mr. Tom Case for driving them and Mr. Horner and Wendy for chaperoning!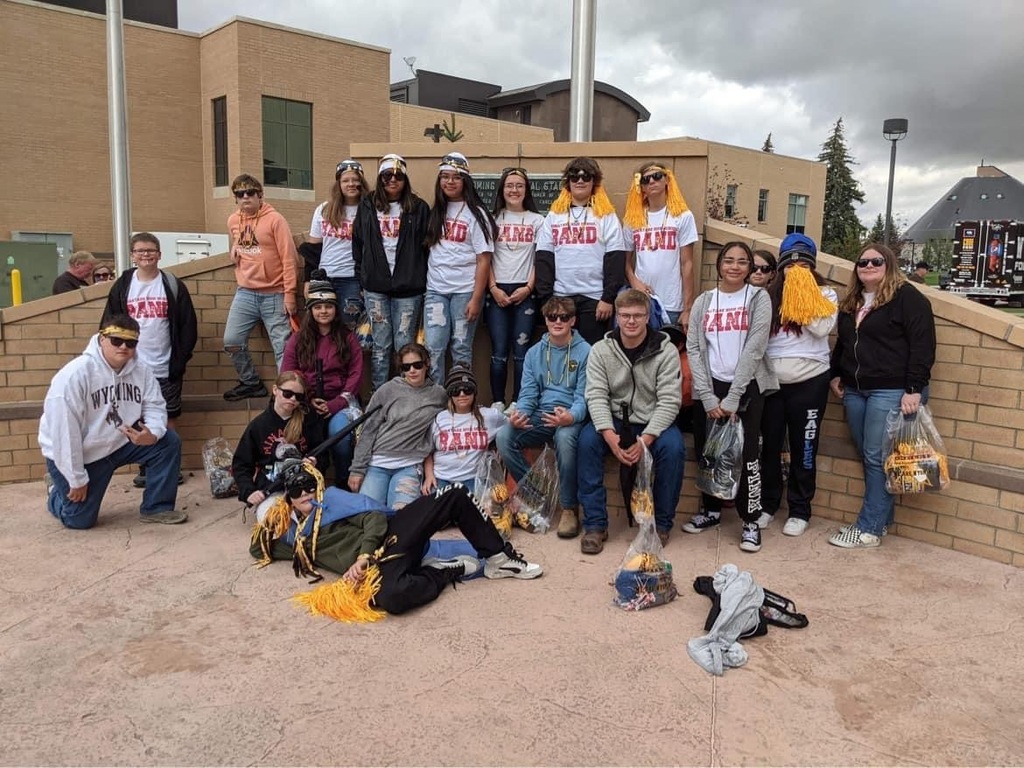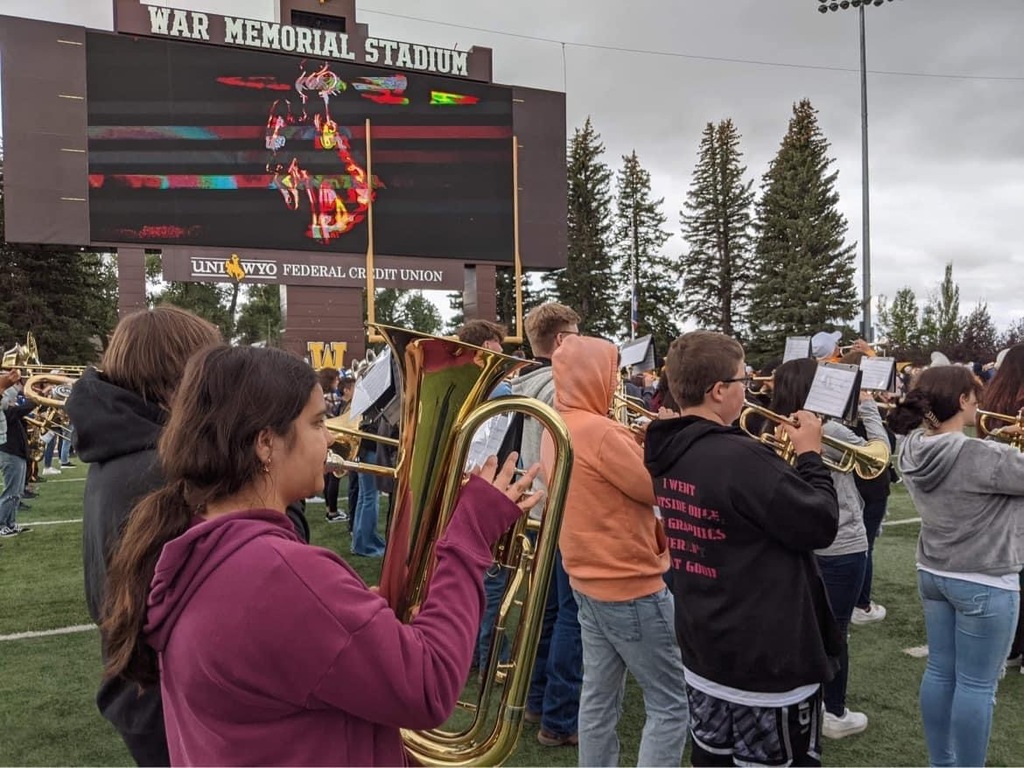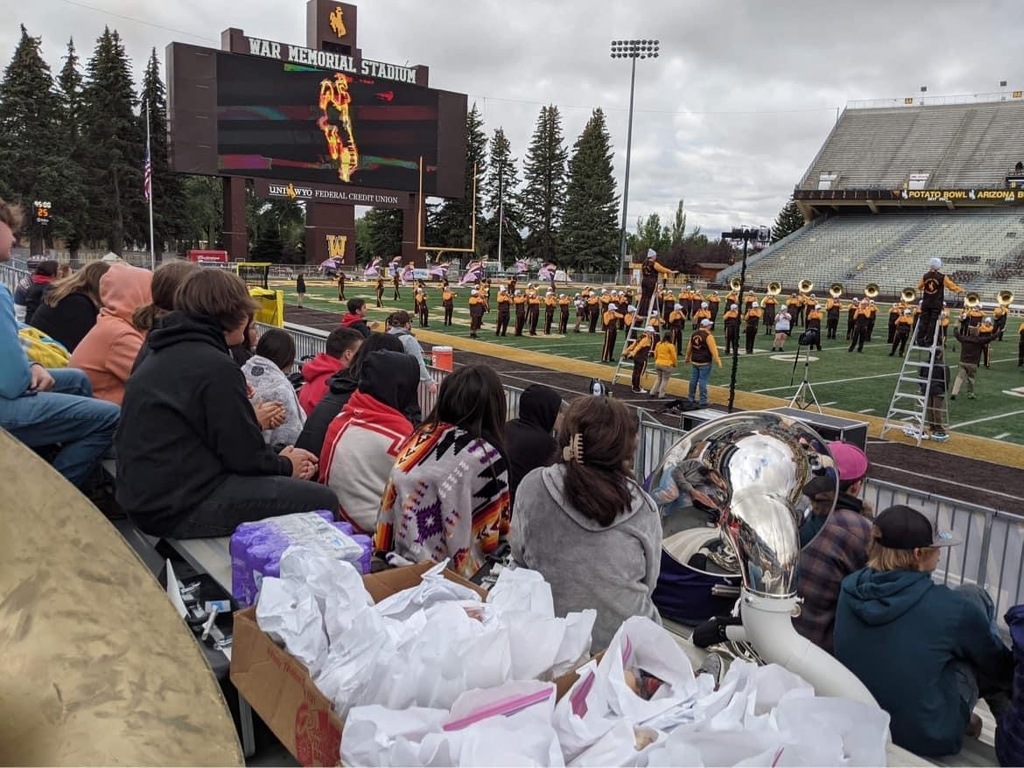 Minatare Booster Club will be holding a meeting on Sunday September 11 @ 4PM in the Elementary Gym. Everyone is welcome to attend and if you are interested in helping them out or thinking about joining now is the perfect opportunity.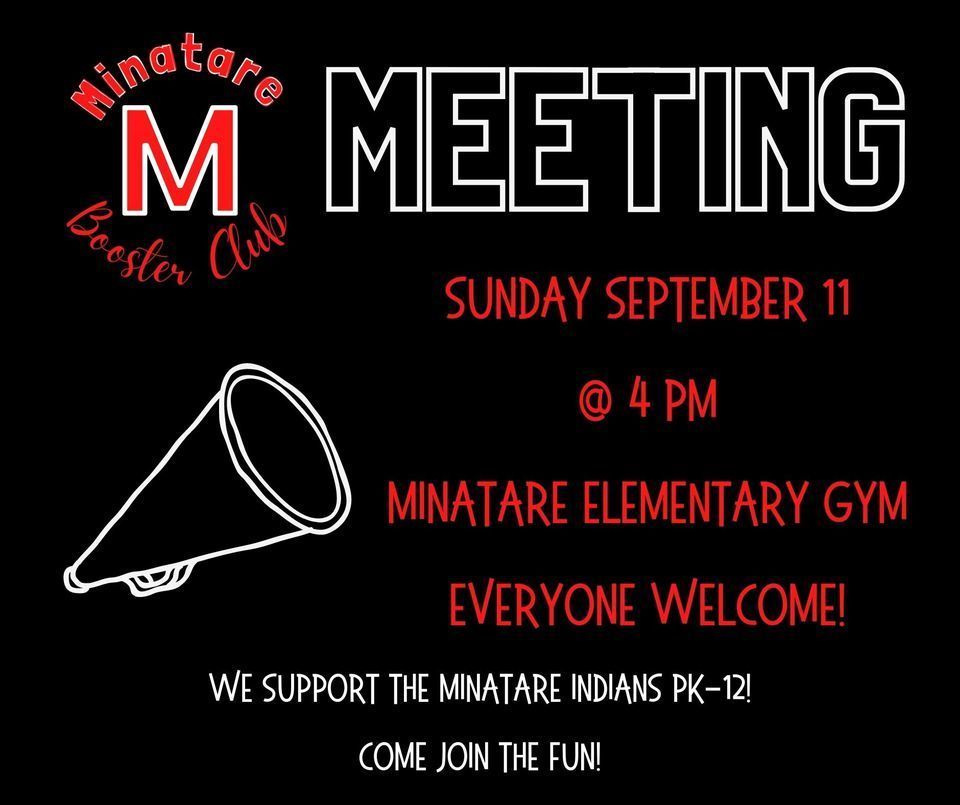 **REMINDER** Minatare Public Schools grades K-12 have a regular school day tomorrow (Friday 9/9/22) to make up for being off Monday for Labor Day. Minatare Prestart will not have class tomorrow.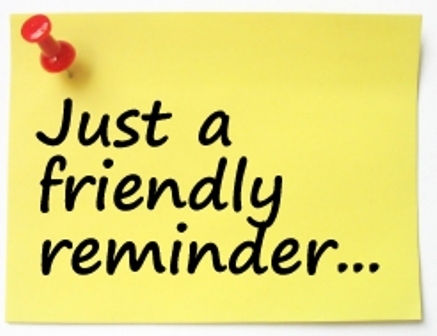 Minatare Elementary School is seeking qualified applicants for one FT paraprofessional position classroom and in the Afterschool Program (9:30AM-6PM) for the 2022 – 2023 school year. The individual will be responsible for: * meeting the individual needs of children as directed by professional staff, * performing as a team member * actively engaging children with learning experiences * performing routine classroom management and maintenance duties * adapting to the physical demands of the position * assisting with the 21st CCLC After School Program * conducting other duties as assigned. Qualified applicants should possess an Associate Degree, Child Development Associate (CDA), or be able to successfully complete the paraprofessional assessment. Interested applicants should complete and email a Classified Application, a letter of application, and transcripts (if applicable) to Principal Jodi Wolf at
jodi.wolf@minatareschools.org
EOE/AA
https://docs.google.com/document/d/1hOlIO2_G-wQFe2Gl2EQ3wWYk6SnA_DWY0XjYoY0Ywjc/edit
Reminder: There will be no School on Friday September 2nd and Monday September 5th. School will resume on Tuesday September 6th. Friday September 9th will be a in person regular school day!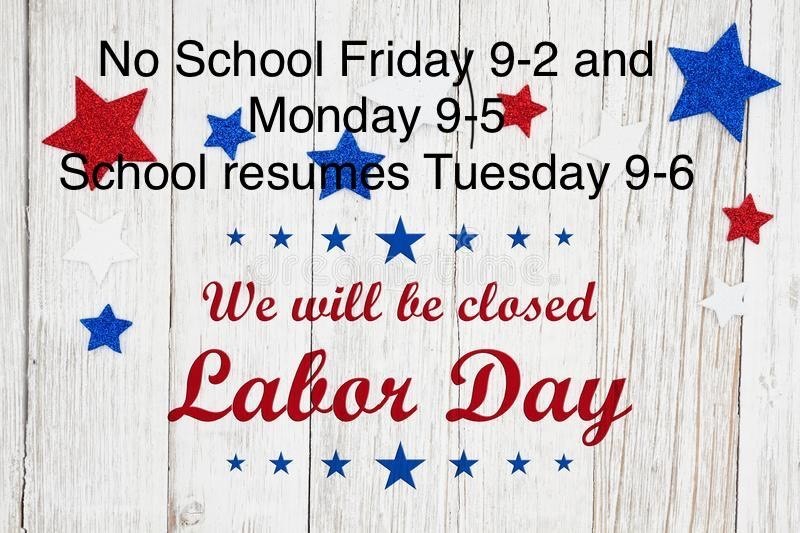 High School Picture Day is coming: Monday August 29 Packets will be coming home with Students today. If you do not receive a packet they can also be picked up in the High School Office.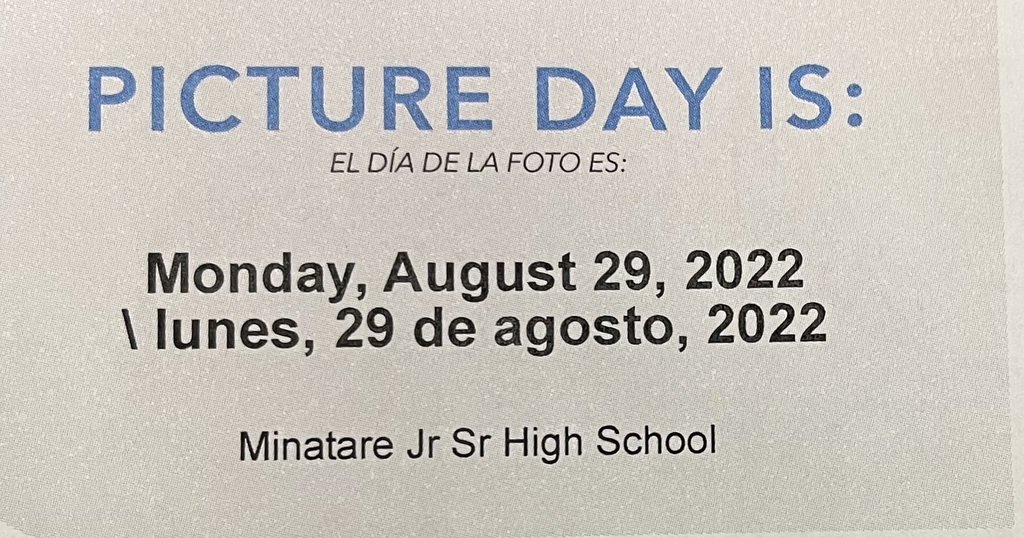 We are excited to announce that our Hudlefocus camera is up and running in our gym to Live stream games, concerts, and all the other activities that we may broadcast. We will be live streaming all of our Home activities to our YouTube channel at the following link.
https://www.youtube.com/channel/UCAnInOGvtwpD6OfsvXTws3w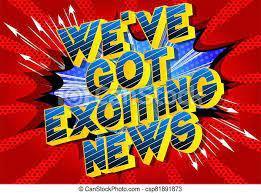 JOB OPPERTUNITIES FOR MINATARE ELEMENTARY: Everyday Certified Substitute Teacher: Minatare Elementary is seeking an Everyday Certified Substitute for the 2022-23 school year! If you are looking for a substitute position that would guarantee daily work, yet enjoy working with a variety of students, we would love to hear from you! Start date is as soon as possible. -$25,000/year -Will follow the teacher calendar -Benefits include full single BC/BS Health Insurance or 90% district coverage for Spouse/Child/Family policies -Could include some para work, but at the same pay rate -Must hold a State or Local Substitute Certificate, those with a Teaching Certificate may also be considered If you do not have your certificate, please contact the Nebraska Department of Education at 888-285-0556 to assist you in obtaining your certificate. Interested applicants should complete and email a Certified Application, a letter of application, resume, 3 current letters of reference, transcripts, and valid teaching certificate to Principal Jodi Wolf at
jodi.wolf@mintareschools.org
. A background check must also be conducted prior to hiring. EOE/AA Certified Employee Application Link:
https://docs.google.com/document/d/14DLmUPv1-ZA2eIZvlOlqa4uVauMlw9cW2SmTPQ1C9o0/edit?usp=sharing
Full-time Behavior Interventionist Paraprofessional Minatare Elementary is seeking a full-time Behavior Interventionist Paraprofessional. This position is designed to provide targeted academic and social/emotional support to de-escalate, reduce or eliminate barriers to educational success. This position will work with students and classroom teachers to focus on minimizing loss of instructional time. Salary: $13/hr. Benefits: Paid sick leave, paid personal leave, full single BC/BS Health Insurance Start Date: ASAP Qualifications: Associates Degree or completion of our paraprofessional certificate course. Interested applicants should complete a Classified Application and email it to
jodi.wolf@minatareschools.org
. An application can also be picked up at 805 7th Street, Minatare, NE 69356. A background check must also be conducted prior to hiring. EOE/AA Classified Employee Application Link:
https://docs.google.com/document/d/1hOlIO2_G-wQFe2Gl2EQ3wWYk6SnA_DWY0XjYoY0Ywjc/edit?usp=sharing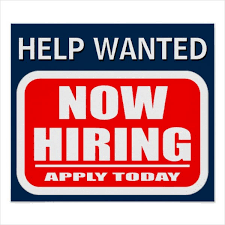 A huge Thank you to Minatare Schools Board Members: Coby Ross, Larry Randolph, Jackie Meyers, Karol Garduno, Trevor Schwartz, Mary Suhr and Superintendent Rocky Robbins for cooking and serving our Staff and families Monday night at the Welcome Back to School BBQ. A great time was had by all.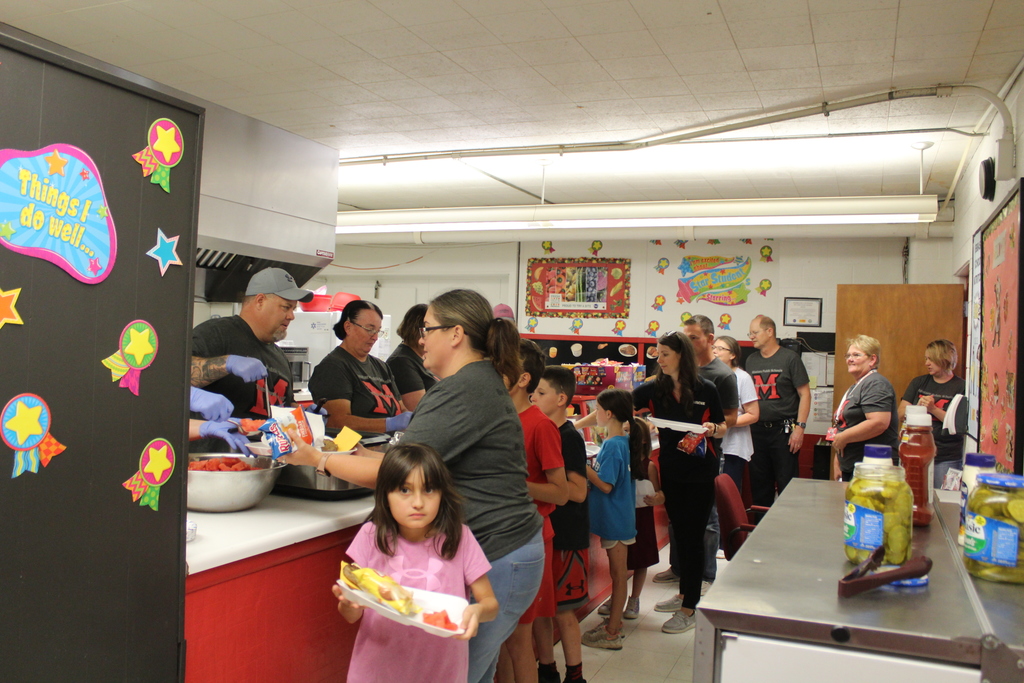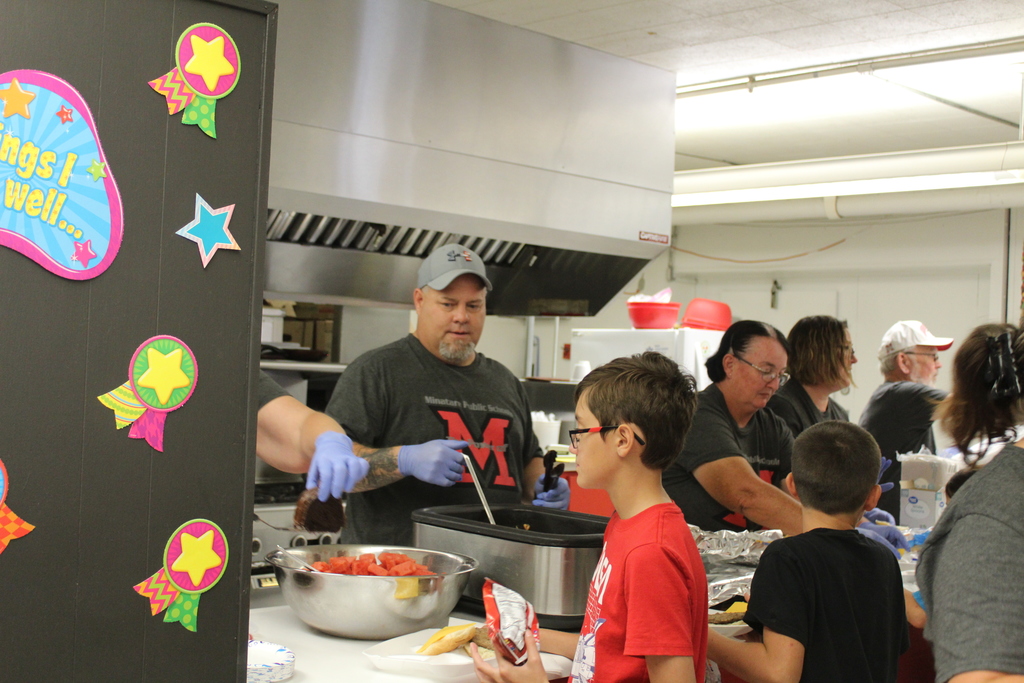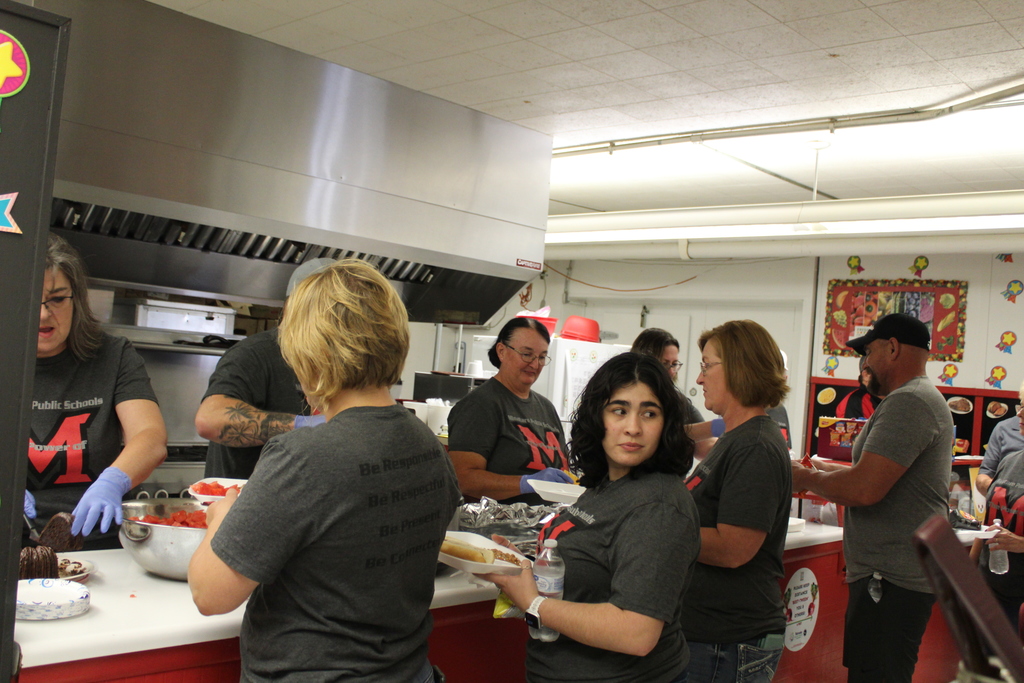 It's always great to Welcome everyone Back to School. And special Welcome to Minatare High School New Staff: Kyeisha Garza-Math Maricia Guzman-Marquez-Counselor Sarah Meyer-Full time Substitute

Great News for Minatare Elementary! We have had such great enrollment numbers in our new Kindergarten class for the 2022-2023 school year that we have decided to have two Kindergarten classes. If you have a child starting Kindergarten on August 11th you can give us a call at 308-783-1255 to find out who their teacher will be for this school year. We encourage you all to join us for Open House on August 10th from 6:00 PM- 7:00 PM to meet all the excellent staff we have here at Minatare Public Schools!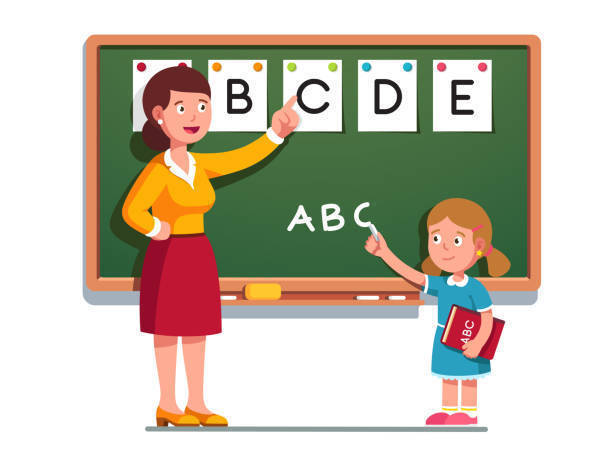 Come join Minatare Pre-Start!! Registration days will be August 2nd, 4th, 5th, 11th, 12th, 15th, & 16th from 9:00am to 1:00pm. Please bring birth certificate, immunization records, pay stubs (if applying for a Head Start spot) physical, eye exam, and dental exam. There are Scholarships available! Come reserve your spot! Pre-Start classes start August 22nd. See you soon!!